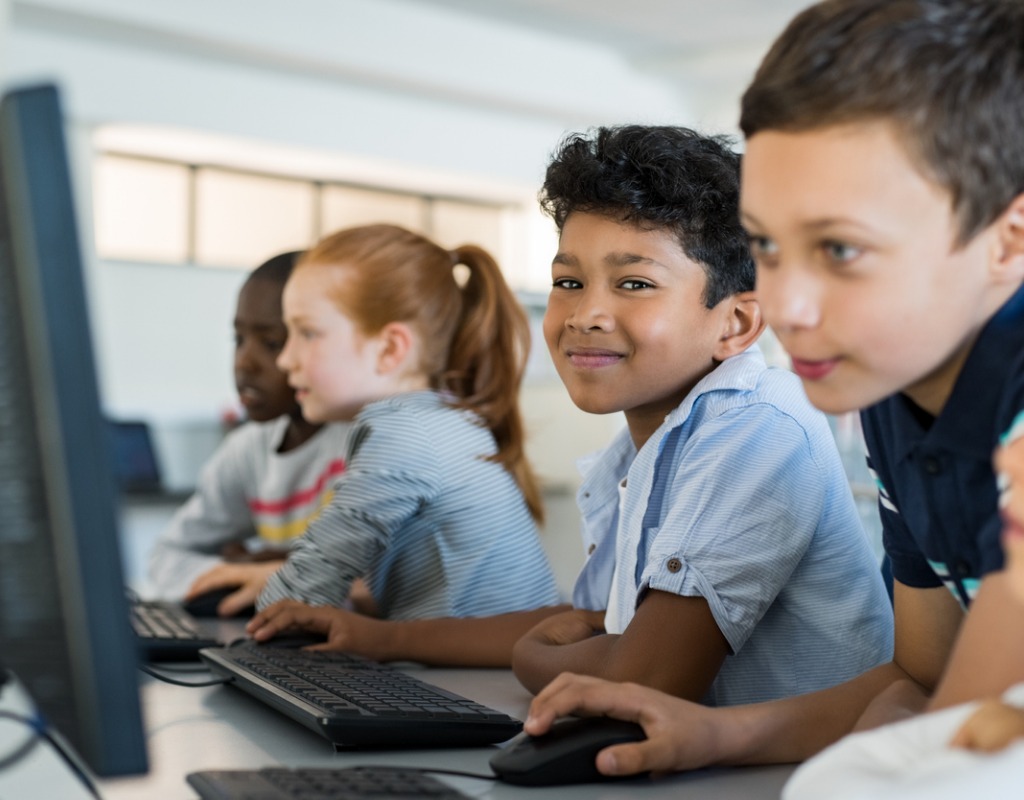 MCPS Introduces New English and Math Coursework
Parents Invited to Learn About New Coursework for Middle School
Montgomery County Public Schools (MCPS) is in the process of implementing new coursework for English and Math at the elementary and middle school level. The roll out starts in September of 2019 and will take place over a three-year period.
The school system reviews its curriculum about every five years. In recent years, the school system had used its own staff to develop the lessons taught in its classrooms. This year, MCPS looked outside the district for the new curriculum.
The middle school math curriculum is provided by LearnZillion by Illustrative Math. The English curriculum is known as StudySynch by McGraw Hill.
The new English and Math instruction will be introduced at twenty-five Middle Schools in the fall. They list of schools includes Argyle, Benjamin Banneker (math only), Briggs Chaney (English only), Cabin John, (English only), Co. E. Brooke Lee, Earle B. Wood, Gaithersburg, Hallie Wells (English only), John Poole, John t. Baker, Kingsview, Montgomery Village, Neelsville, North Bethesda, Parkland (English only), Redland (English only), Ridgeview, Rosa M. Parks, Shady Grove, Silver Creek, Silver Spring International, Thomas W. Pyle, White Oak, and William H. Farquhar.
The list of elementary schools adopting the new English and Math coursework next year may be found on the MCPS website.
MCPS has scheduled three meetings this week to present the new English and Math coursework to parents and community members. The presentation will be led by MCPS staff as well as the vendors and will cover what will be implemented in the schools. There will be a presentation of both the English and Math coursework and an opportunity for attendees to ask questions.
Middle School Night Meetings
Tuesday, April 9
7-9 p.m.
Montgomery Blair High School
51 University Boulevard East
Silver Spring
Wednesday, April 10
7-9 p.m.
Richard Montgomery High School
250 Richard Montgomery Drive
Rockville
Thursday, April 11
7-9 p.m.
Hallie Wells Middle School
11701 Little Seneca Parkway
Clarksburg
Middle School Night Meetings
Tuesday, May 21
7-9 p.m.
Paint Branch High School
14121 Old Columbia Pike
Burtonsville
Wednesday, May 22
7-9 p.m.
Gaithersburg High School
101 Education Boulevard
Gaithersburg
Thursday, May 23
7-9 p.m.
Rock Terrace School
390 Martins Lane
Rockville
Hey parents, there will be information nights on April 9, 10 and 11 where you can learn about the roll-out of curricular and instructional materials and supports for middle school English Language Arts and Math. More info: https://t.co/kaSRhnsgh6 pic.twitter.com/bBd00AaVPx

— MCPS (@MCPS) April 6, 2019