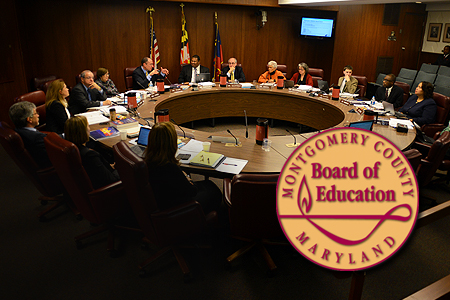 MCPS Removes All References to Religion on School Calendar
Next year's Montgomery County schools' calendar will list days off of school but will not associate those days with specific religious holidays.
That's the decision of the Montgomery County Board of Education in a vote of 7-1 (with Mike Durso dissenting).
Board member Rebecca Smondrowski made the motion Tuesday afternoon that deletes any mention of religious affiliations to holidays and breaks.  December 24, 25, 28, 29 and 31 in the calendar will be now referred to as Winter Break instead of listing Dec. 25 as closed for a Christmas holiday. It also lists March 25, 28, 29, 30 and 31 and April 1 as a spring break omitting the Easter holiday reference.
"It is about equity," Smondrowski told MyMCMedia Tuesday after the vote. "I felt that we needed to look at this issue in a more comprehensive way and in a way that works for all members of our community. I made the motion because if we are closing for operational reasons then there should be no need to make reference to religion. That is the most equitable solution that I could see while recognizing that we need to be seriously addressing the criteria for how these things are decided in the future."
The issue of listing a religious holiday on the schools' calendar was brought up by The Maryland Chapter of the Council on American Islamic Relations in partnership with the Equality for Eid Coalition who was encouraging Montgomery County Schools to list the Muslim Holiday Eid al-Adha as a day off for students.
In 2014, Eid al-Adha and Yom Kippur fell on the same day, October 4, and both were noted on the Comprehensive Calendar, according to a school board document.
Superintendent Dr. Joshua Starr had recommended leaving off the names of two Jewish holidays-Rosh Hashanah and Yom Kippur from the school calendar but still keep them as days off school.
Related: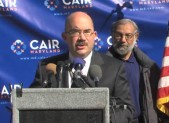 UPDATED Montgomery County Councilmember George Leventhal joined the Equality 4 Eid Coalition and other community leaders on Sept. 23 to urge Montgomery County Public Schools (MCPS) staff and students—Muslim and non-Muslim—to stay home from school on Tuesday, Oct. 15 to help celebrate the holiday Eid al-Adha in solidarity with their Muslim friends. You can watch […]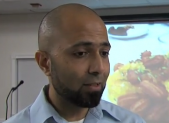 A new online campaign is pushing for a change on the Montgomery County Public Schools calendar. Equality for Eid is asking for schools to close on two major holidays in the Muslim community—Eid al-Fitr and Eid al-Adha. Take a look: Saqib Ali, a Co-Chair of Equality for Eid, is encouraging the Muslim community to stay […]