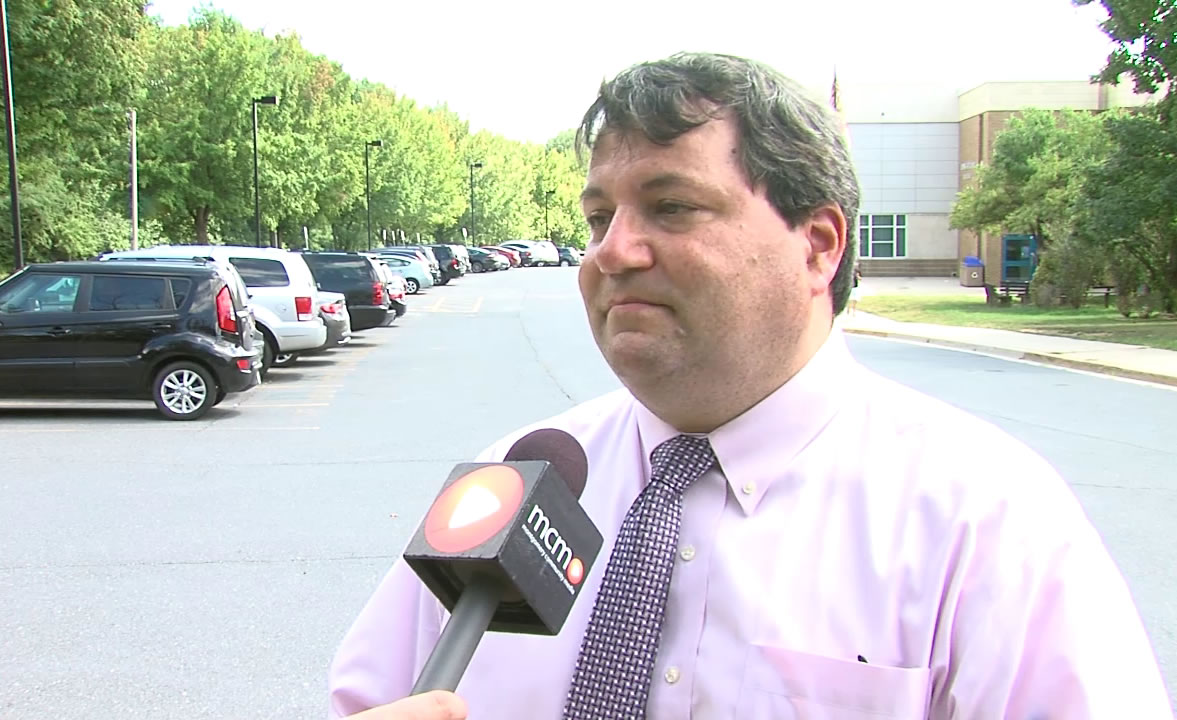 MCPS Spokesperson on Dr. Doran's Death: "It's a Difficult Day" (VIDEO)
The Wootton community is grieving the loss of principal Michael Doran. Montgomery County schools officials said Dr. Doran passed away on Wednesday.
A memorial service is planned to celebrate Doran's life on Friday, Aug. 21 at the school's athletic field.
In this MyMCMedia Extra video, MCPS spokesperson Dana Tofig says Doran left an impact "wherever he went."
Doran has served as Wootton High School's principal for the past 12 years.
According to MCPS officials, Doran was found unresponsive in his Bethesda apartment this morning. The cause of his death has not been determined.
"His vision and strong commitment, combined with a wonderful sense of empathy and a sharp wit, made him a beloved member of the Wootton community and every community in which he worked throughout his career. As we grieve his death today, we also remember the great work he did for students throughout his career and know that his legacy will live on for generations to come," MCPS interim superintendent Larry Bowers said.
MCPS officials said grief counselors will be available on Aug. 20 and 21 from 9 a.m. to 2 p.m. at the Wootton High School media center.
There has been an outpouring of condolences on social media following the sad news of Doran's death. Students, school officials, and parents are sharing words of support with the hashtag #WoottonStrong.
Still can't believe our conversation yesterday was our last. We lost an incredible principal and friend. RIP Dr. Doran😇😇😇 #woottonstrong

— Lindsey Capitelli (@lindseybcap) August 19, 2015
Now we have to learn how to be #WoottonStrong without your love & support…
RIP Dr. Doran, you will be missed 👼🏼💕 pic.twitter.com/bx45HqdU5j

— whitney (@whitneybangz) August 19, 2015
RIP to the best principal Wootton could have ever had. Dr. Doran always had a smile and that's something I'll never forget. #woottonstrong

— katie (@katieschreck42) August 19, 2015

Related article: