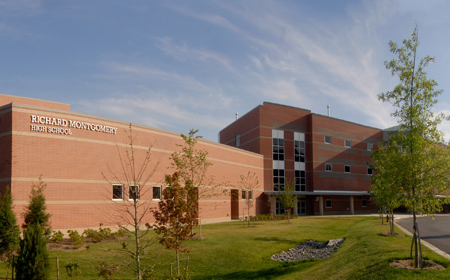 RMHS Students Protest in Rockville, One Student Injured
Updated: Rockville City Police Department confirmed they have identified a suspect who faces second degree assault.
One student was injured during a protest in downtown Rockville on Wednesday morning.
WTOP initially reported the incident.
According to Rockville City Police, students from Richard Montgomery High School began protesting at 10 a.m. on Wednesday.
According to police, students marched down Fleet Street before ending their protest at the school's football field.
Police said one student was injured.
"This student got into an altercation with other students. What we know is he had a red ball cap on. We do not know the student's political views," said Major Michael England of the Rockville Police Department.
The student suffered scrapes, cuts and knee abrasions.
Police say the investigation is ongoing.
.@MCPS students from Richard Montgomery High School protesting today https://t.co/R72kkBy0ok

— Mitti Hicks (@MittiMegan) November 16, 2016