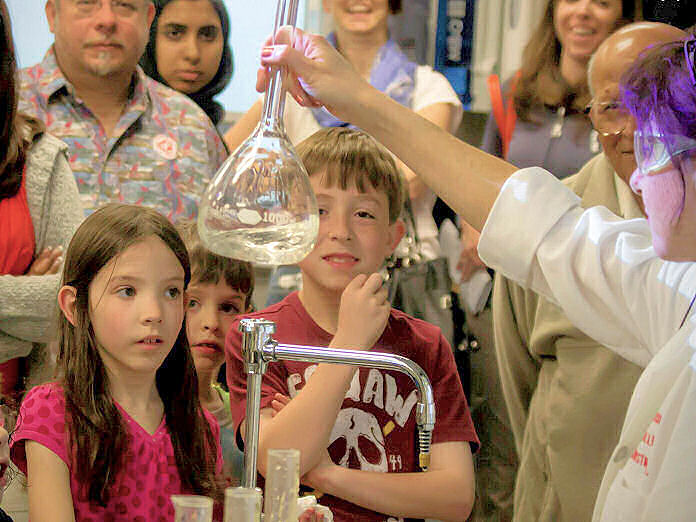 MCPS Students to Attend Annual Frontiers in Science and Medicine Day
Johns Hopkins University's Montgomery County campus and Shady Grove Life Sciences Center are opening their doors and labs to Montgomery County Public Schools (MCPS) seventh-grade students for a day of science and medicine.
Approximately 400 students are expected to attend the 7th annual Frontiers in Science and Medicine Day on Oct. 9. Students from Redland Middle School in Derwood and Farquhar Middle School in Olney are participating in this year's event.
The day is scheduled to begin at Johns Hopkins University, where students will participate in hands-on science and medicine activities. Followed by a visit to a local laboratory or hospital to see what doctors and scientists do every day.
According to a news release, lab activities include viewing brain specimen under a microscope; learning how DNA is used in forensics; watching mosquitoes feed on blood to learn about malaria; and learning about proper techniques for making intravenous preparations.
Lab tours will be held at Adventist Healthcare Shady Grove Medical Center; BioReliance; Blanchette Rockefeller Neurosciences Institute; Institute for Bioscience & Biotechnology Research; Johns Hopkins University Wet Lab; National Center for Advancing Translational Sciences Chemical Genomics Center; Sanaria; University of Maryland School of Nursing; and University of Maryland School of Pharmacy.
Members of Universities at Shady Grove; MDBio Foundation; Rockville Science Center; Montgomery College; J. Craig Venter Institute; Salisbury University; TruBios; Vaxin; and MedImmune are also expected to participate at the event.