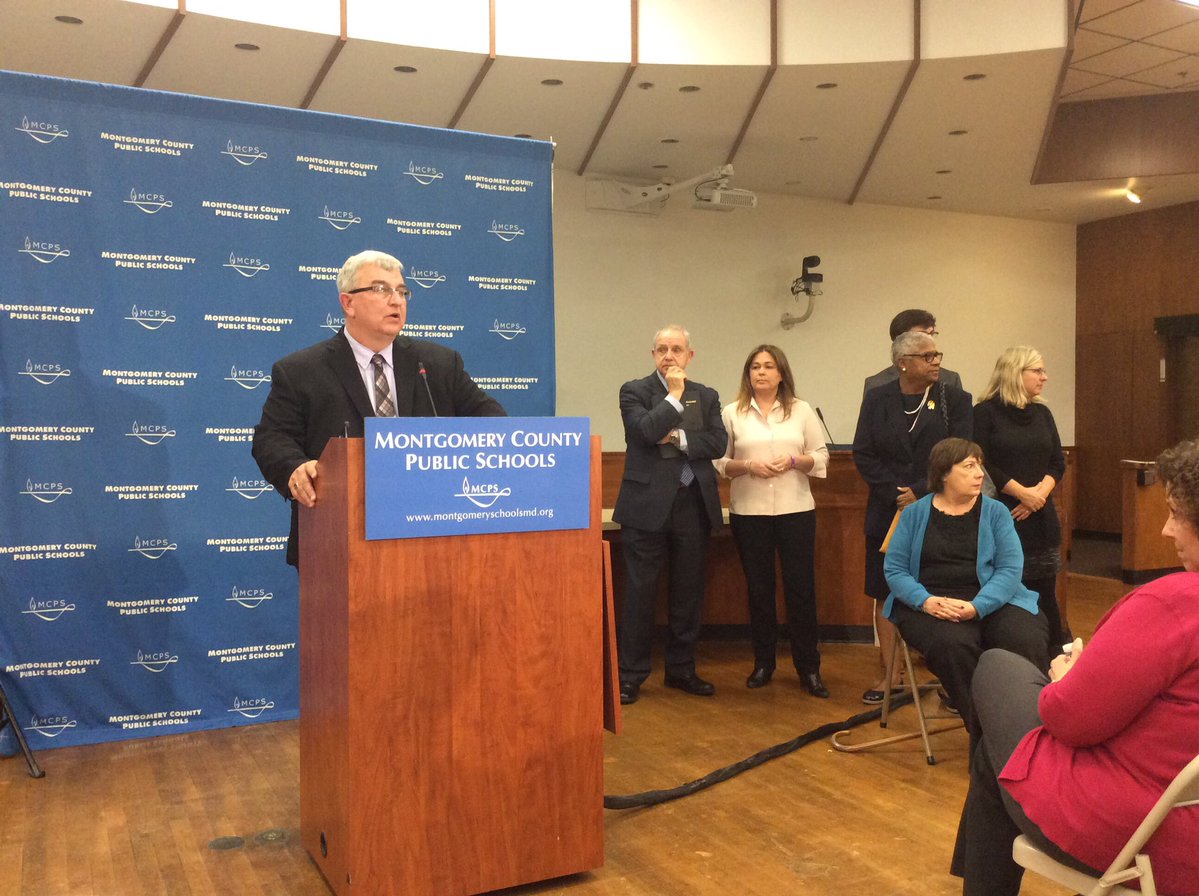 MCPS Superintendent Says Students' Safety is Top Priority (VIDEO)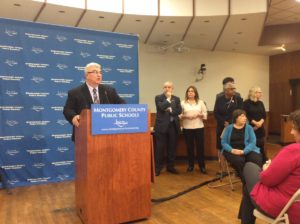 It remains unclear how a 14-year-old student at Rockville High School was allegedly raped by two male students during school hours.
School officials notified the Montgomery County Police Department on Mar. 16 that an unidentified female student was sexually assaulted in a boy's bathroom, according to a police statement.
Two students were charged by police with first-degree rape and two counts of first degree sexual offense.
Days after the incident, Montgomery County Public Schools (MCPS) Superintendent Dr. Jack Smith is speaking out for the first time.
Smith, who appeared to be emotional about the alleged incident during a news conference in Rockville Tuesday evening, said despite the horrific incident, Montgomery County Public Schools are safe.
"We serve about 160,000 students across 204 schools and those schools are safe," Smith said. "This horrible incident shouldn't change anyone's mind that those schools are safe for our students."
With new details emerging in the case that one of the alleged suspects entered the country illegally, Smith addressed those allegations and stated: "We're not going to paint all students that speak another language, all students of a skin color, all students of a religion with a broad brush because of a really terrible incident."
You can watch the briefing in its entirety, below:
In just a few @MCPS Superintendent Dr. Jack Smith will hold a news conference to discuss alleged rape at Rockville High School. @mymcmedia pic.twitter.com/bgCbHV5Fdx

— Mitti Hicks (@MittiMegan) March 21, 2017
HAPPENING NOW: News conference with @MCPS Superintendent Dr. Jack Smith on alleged rape at Rockville High School @mymcmedia pic.twitter.com/YtuwzDuAt4

— Mitti Hicks (@MittiMegan) March 21, 2017