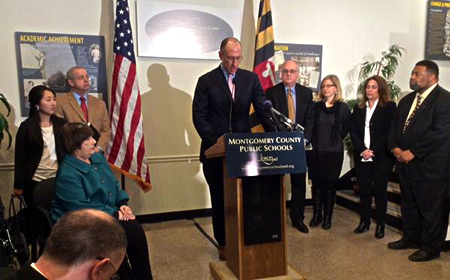 MCPS Superintendent Starr to Resign Feb. 16 (VIDEO)
At a news conference this week, Montgomery County Public Schools (MCPS) Superintendent Joshua Starr announced that he is resigning from his post later this month.
You can find more information about the terms of Dr. Starr's resignation on the Montgomery County Public Schools website. There is also a message to friends and colleagues on the site from Board of Education President Patricia O'Neill. Dr. Starr has also posted a message of thanks to staff.
For more reaction and information about the superintendent's resignation, see our extended coverage below:
Related: