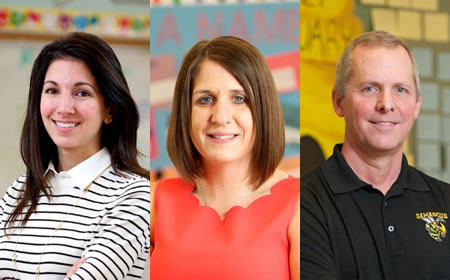 MCPS Teacher of the Year To Be Revealed at the Annual Champions For Children Awards (PHOTOS)
Three MCPS teachers were named finalists for the 2015–2016 Teacher of the Year Award. The winner will be revealed at the 13th Annual Champions for Children Awards celebration on April 21 at the Fillmore in Silver Spring.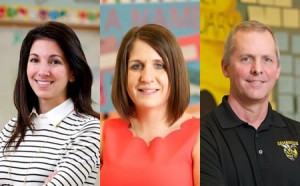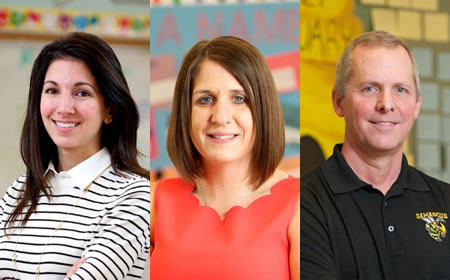 The finalists are:
Josephine Luster, a 5th teacher in the Highly Gifted Center at Chevy Chase Elementary School in Chevy Chase;
Jill Raspen, a 6th English teacher at Ridgeview Middle School in Gaithersburg;
Joseph Gannon, Jr., a social studies teacher at Damascus High School in Damascus.
According to a news release, the annual celebration honors educators and members of the community who work together to "make a difference in the lives of children every day."
These three teachers are also recipients of the Master Teacher Award from the Marian Greenblatt Education Fund.
Montgomery County Executive Isiah Leggett, MCPS Board of Education President Patricia O'Neill, MCPS Interim Superintendent of Schools Larry Bowers, and Student Member of the Board of Education Dahlia Huh are scheduled to speak at the event, which is hosted by Montgomery County Business Roundtable for Education.
In addition to the Teacher of the Year finalists, those being honored at the Champions for Children event include:
-Ginger Berry, project success teacher at Argyle Middle School, and Greenblatt Rising Star Teacher of the Year recipient;
-Betty Collins, director of the Department of Instructional Leadership Support, and the recipient of Dr. Edward Shirley Award for Excellence in Educational Administration and Supervision;
-Lisa Bligen, special education paraeducator at Argyle Middle School, and Supporting Services Employee of the Year;
-Emergent BioSolutions, chosen as the Business Champion for Children;
-Larry Edmonds, Northeast Consortium/Paint Branch cluster coordinator and PTSA president, Volunteer Champion for Children Award recipient.
What: Champions for Children Awards Celebration, including the announcement of the 2015-2016 MCPS Teacher of the Year
When: Tuesday, April 21, from 5 p.m. to 9 p.m.
Where: The Fillmore Silver Spring, 8656 Colesville Road in Silver Spring.