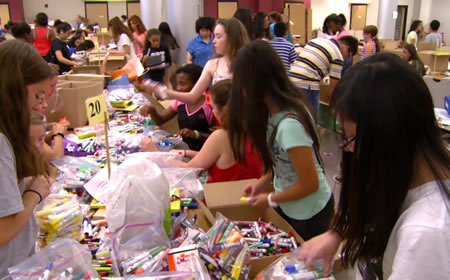 MCPS To Provide Free School Supplies to Families in Need
Montgomery County Public Schools will hold its annual Drive for Supplies event on July 17 in Richard Montgomery High School's cafeteria, 250 Richard Montgomery Drive in Rockville.
Each year, MCPS distributes new and gently used school supplies to families in need, according to a news release.
The supplies come from students, teachers and staff who collect and donate the supplies as they clean out lockers and desks at the end of the school year.
In 2016, MCPS distributed more than 6,000 pounds of school supplies.
Kickoff for the event begins at 9 a.m. For more information, click here.