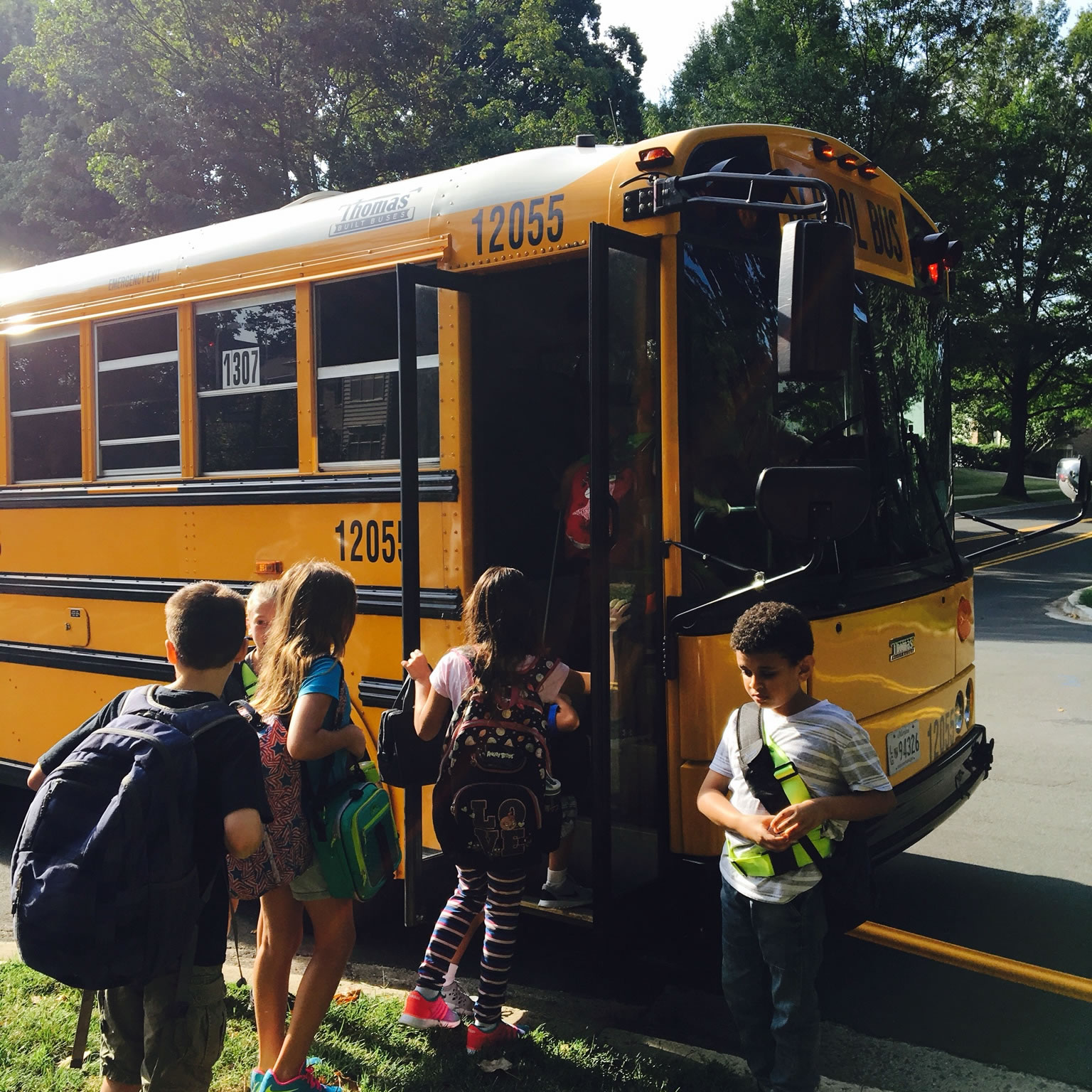 MCPS Welcomes Largest Enrollment in the District's History (PHOTOS & VIDEO)
Montgomery County Public Schools (MCPS) welcomed the largest enrollment in the district's history today.
According to MCPS officials, the enrollment is now over 159,000 students which is 2,500 more students than last year.
MCPS Superintendent Jack Smith began the first day of school at the Clarksburg Bus Depot on Aug. 29. That's where 204 buses of the district's 1,287 buses are based.
Smith also visited a bus stop in a Germantown neighborhood, and rode a school bus to Neelsville Middle School where he toured the school of 900 students, and talked to teachers and students. He also made a guest appearance on the school's morning news show. Parents and students appeared to be pleased and surprised to learn the superintendent was boarding the bus with them to school.
"I think this is going to be a great year," said Germantown mom Marlin Fonseca.
According to Smith, his priority this year is to maintain the high level of student achievement that the MCPS system is known for, and to help lift up those who are not performing as well.
"We must close the opportunity gap," he said. "It is a moral imperative."
Other stops on the superintendent's schedule today: Thomas Edison High School, Wheaton High School and Maryvale Elementary.
After dropping their students off at Rachel Carson Elementary School (RCES) in Gaithersburg, parents said they were excited for the first day of school.
They even shared what the day means to them personally.
"Independence day for parents," said Gaithersburg mom Kim Diaz. "Back to regular schedules," said Gaithersburg mom Christy Shafer.
They also shared concerns about the overcrowding at the school, which is considered the most overcrowded elementary school in Montgomery County.
"My second grader has 27 students in her class," said Shafer.
On Monday morning, the two moms said that when the school bells rang to start the school day there was gridlock in front of the school.
"The bells were ringing and the kids couldn't get in," said Shafer.
Diaz said it looked a little overwhelming for some of the kindergartners.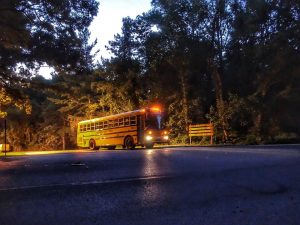 Gaithersburg residents Brittany and Edward Fowlkes walked their second and fourth grader to RCES on the first day. They said the overcrowding did not concern them.
"My kids love it. We have a busy house so they are in a busy school. They enjoy it. They both do very well academically and have lots of friends," said Brittany Fowlkes.
"It's a great school. I think the principal does a great job," said Ed Fowlkes. As for the first day of school, Fowlkes said he welcomed it because he works from home and his house is a little quieter when two of the kids are at school.
RCES PTA President Paula Ross also has two students at RCES and she certainly believes it is a great school.
But, she said, it also has its challenges. "It's the largest elementary school in the county," she said, noting the well documented and tremendous growth in the area.
According to Ross, there are seven classes of every grade except for 5th grade, which has six classes.
"I think the school board needs to look long and hard at another elementary school close by," she said when asked about the need for a new school to alleviate overcrowding.
As for the excitement of the first day, Ross said her kids were ready to run out the front door bright and early. "They were very excited," she said.
According to Ross, the RCES PTA hosted a morning reception for new kindergarten parents entitled, "Don't worry. Have coffee."
Fowlkes, a graduate of Quince Orchard High School, said he is a big fan of the MCPS district.
"You can't beat it. Anywhere else you would have to go to private school to get the quality of education that you get here in Montgomery County, " he said.
These buses are off to transport students on the first day of school. @mymcmedia pic.twitter.com/b4OCZuPxLI

— Sonya Burke (@SonyaNBurke) August 29, 2016
This RCES family is excited for new school year. @mymcmedia pic.twitter.com/A7lkcPPAZ0

— Sonya Burke (@SonyaNBurke) August 29, 2016
Paula Ross is the President of the RCES PTA. @mymcmedia pic.twitter.com/DWnWadv9KG

— Sonya Burke (@SonyaNBurke) August 29, 2016
Dr. Jack Smith tours Neelsville Middle School. @mymcmedia pic.twitter.com/nAJbaNrQig

— Sonya Burke (@SonyaNBurke) August 29, 2016