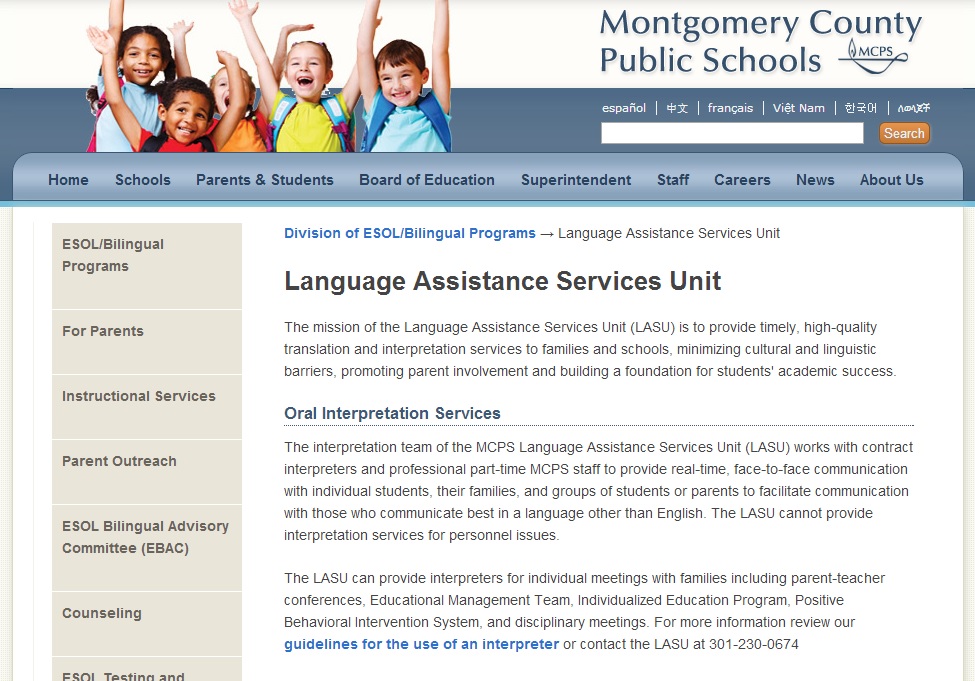 MCPS Works to Reach Non-English Speaking Parents
UPDATED An email that came through my inbox last week piqued my interest as a community engagement specialist.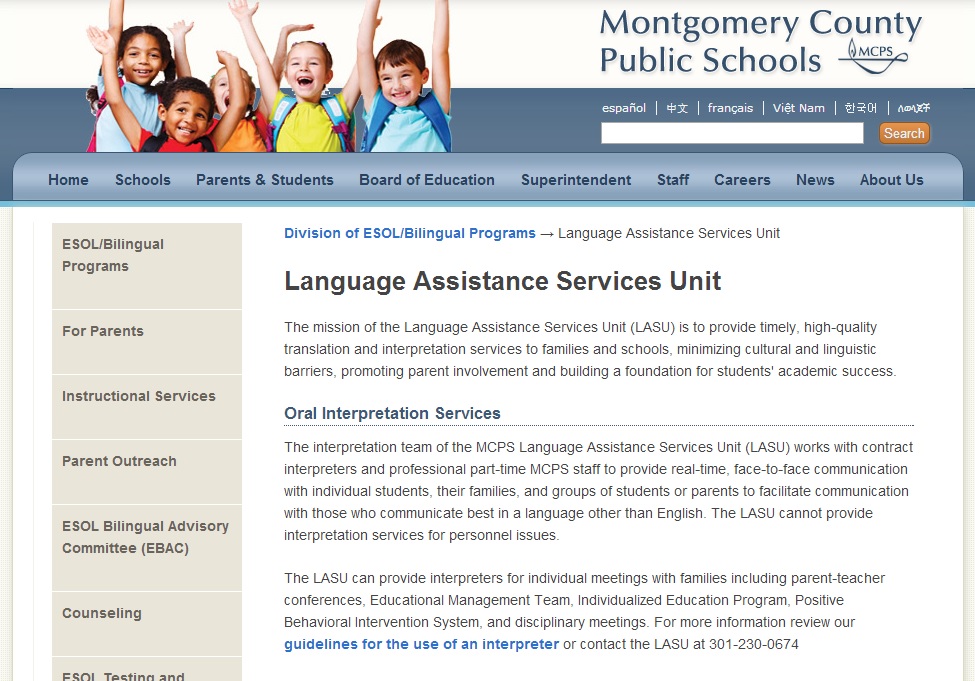 The announcement was from the Montgomery County Public School system  for their "resource fair" for families to learn about resources, social services and educational programs available for residents.
The email began like this: "This is a bilingual message in English and Spanish."
Out of curiosity I contacted MCPS to see if this is something they are doing increasingly more and which languages they're seeing as crucial to reach out to when sending messages to the community.
Gboyinde Onijala, Senior Communications Specialist for the Department of Public Information and Web Services for MCPS gave a rundown of the languages they see as important to parents in the school system.
"We translate a lot of our materials into 6 languages  including Spanish, Chinese, Korean, Vietnamese, French and Amharic," Onijala said. "Messages are translated in these languages in an effort to better reach MCPS parents that do not speak English."
The materials are usually mailed or sent home with the students whose families speak other languages. The school system is also working to ensure that calls from MCPS are in the native language of the non-English speaking parents.
"For countywide connect-ed calls, the parent/guardian would receive the call directly on whatever number that have listed in their child's contact information sheet," Onijala said. "We believe that more parents are able to connect with the school system as a result. We also provide interpreters at all major MCPS events."
For more information about the MCPS Language Assistance Services Unit, visit their website here.