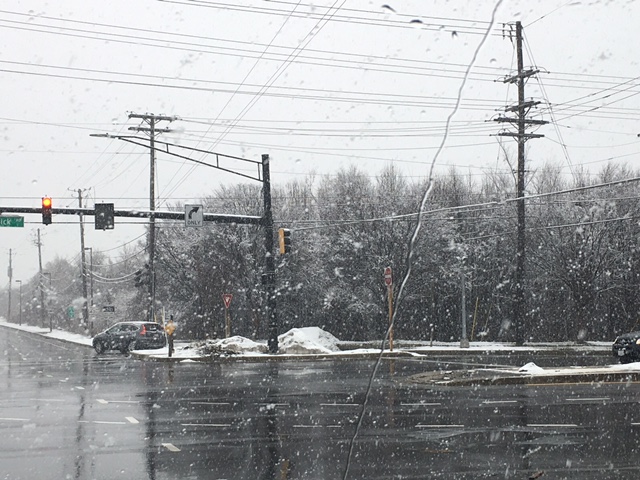 MD Troopers Respond to 330 Crashes, Urge Motorists to Use Caution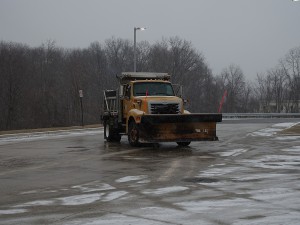 Despite the warming temperatures this afternoon, Maryland State Police are urging motorists to remain cautious as the weather continues to cause hazardous driving conditions around the state and dropping temperatures Sunday evening could create a scenario similar to Saturday morning.
As of 1 p.m. on Saturday, preliminary figures indicate Maryland state troopers responded to 330 crashes across the state over the past 24 hours. None of the storm related crashes have involved a fatality, but more than one dozen involved injuries. Troopers are still dealing with multiple minor crashes throughout the state. Most involve cars sliding off roads and becoming stuck. Troopers are working with MDOT State Highway Administration personnel to remove these vehicles so road clearing operations can continue more effectively.
At about 5:30 a.m. on Saturday, 15 vehicles were involved in a chain reaction crash on the inner loop of I-695 at Route 702. Troopers report drivers began losing control due to black ice in the area. Several people were transported to Franklin Square Hospital and Bayview Hospital, although no injuries were reported to be serious.
Just before 8 p.m. yesterday, troopers from the La Plata Barrack responded to Route 301 at Orlando Park Road in Newburg, for a multi-vehicle crash involving a tractor trailer. Two persons were killed in that crash. The cause of the crash remains under investigation.
Shortly after 5 p.m. yesterday, before the storm began, troopers responded to a fatal collision on Route 50 at Powellville Road in Wicomico County. A 70-year-old man was reportedly driving a truck south on Powellville Road and crossed Route 50, into the path of a tractor trailer westbound on Route 50. The man was pronounced dead at the scene.
The weather forecast is calling for falling temperatures tomorrow afternoon and evening. Coupled with the predicted drop in temperatures, icy roads could again become a hazard Sunday night into Monday morning.
Troopers responded to 330 crashes statewide in the past 24 hrs. Caution is still urged thru Sun. Forecast calls for falling temps & precip.

— MD State Police (@MDSP) December 17, 2016
We have reached the afternoon & dangerous driving conditions remain. Please alter travel plans if possible. GO SLOW if you must. #mdotnews

— MDTA (@TheMDTA) December 17, 2016