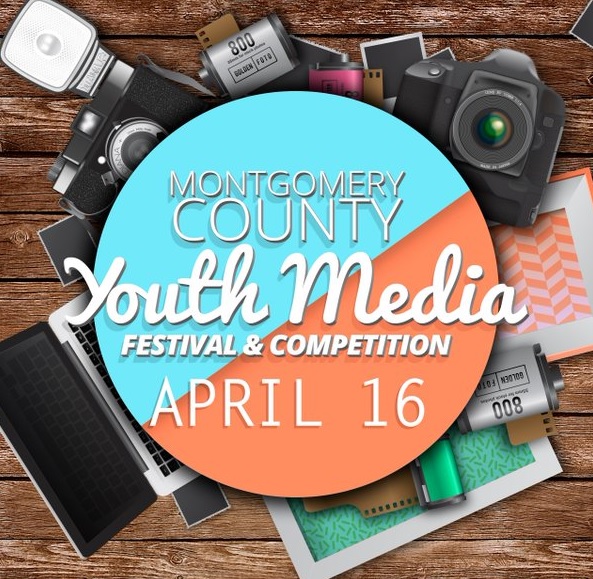 Media Festival and Competition Open to Montgomery County Youth
Gandhi Brigade is looking for the next big Hollywood director and photographer in Montgomery County.
Middle School and high school students who reside in Montgomery County can now submit video and art submissions for the 2016 Montgomery County Youth Media Festival.  Gandhi Brigade Youth Media is hosting the festival and competition in partnership with  Montgomery County Public Schools (MCPS) and AFI Silver Theater and Cultural Center. Each winner from the middle and high school aged entrants of all categories will receive a cash prize and trophy. Top entries will also be presented at the AFI Silver Theater and Cultural Center in Silver Spring on April 16.
For video submissions there are four categories; documentary, environmental, narrative/original screenplay and a seven day film competition. Here are the guidelines for film entries:
Films cannot exceed eight minutes
All videos must be uploaded to YouTube or Vimeo
No copyright material permitted/entrants must use only royalty -free songs, images or content
No profanity or excessive violence
Students can submit up to two videos per category
For photography and visual arts submissions there are five categories to choose from; graphic design, drawing, painting, printmaking and photography.
Image of any 2D digital or physical art must be submitted in JPEG format
No vulgar or excessively violent images
Students can submit up to three pieces per category
Entrants must email their submissions to festival@gandhibrigade.org with the following information:
"Festival Submission" in the subject line
Include your name, age, school, address and graduation year in the body of the e-mail
The URL of your uploaded media or your media attached (not applicable for the seven-day film competition)
Your name, team members' names (for the seven-day Film Competition), school name, age(s), grade, and competition category
Submissions must be received by March 11 at 11:59 p.m. to be considered. For more information, visit the Gandhi Brigade website.
We're now accepting submissions for the Montgomery County Youth Media Festival! #youthmedia pic.twitter.com/iGthic9w40

— Gandhi Brigade (@GandhiBrigade) February 2, 2016