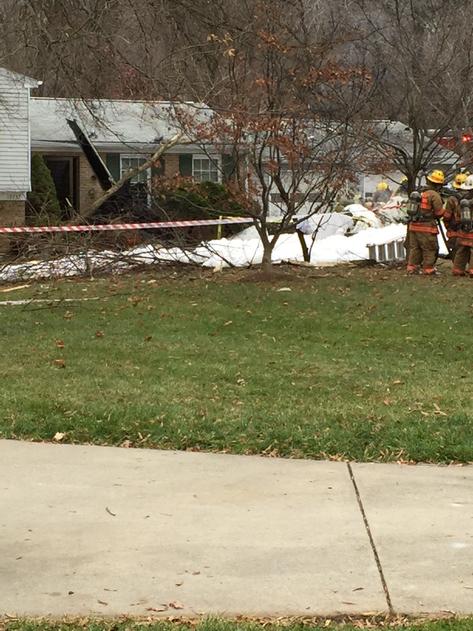 Medical Report: Three On Board Plane Died of Traumatic Injuries
The three people on board the jet that crashed in Gaithersburg Monday died of multiple traumatic injuries, according to the Office of the Chief Medical Examiner.
Police released the finding Wednesday afternoon.
The three have been identified as Michael Rosenberg, 66; David Hartman, 52, and Chijioke Ogbuka, 31, all of Raleigh, N.C. The cause of death has been determined to be multiple traumatic injuries and the manner accidental, accordign to the release.
These three victims are in addition to the three victims who were found dead inside their home struck by the jet on Drop Forge Lane. Those victims have been identified as Marie Gemmell,36, Cole Gemmell,3, and Devin Gemmell, 7 weeks. The Medical Examiner ruled their deaths were due to smoke inhalation.
Police are working with Montgomery County Fire and Rescue Service and the National Transportation Safety Board as the investigation into the plane crash and deaths continues.