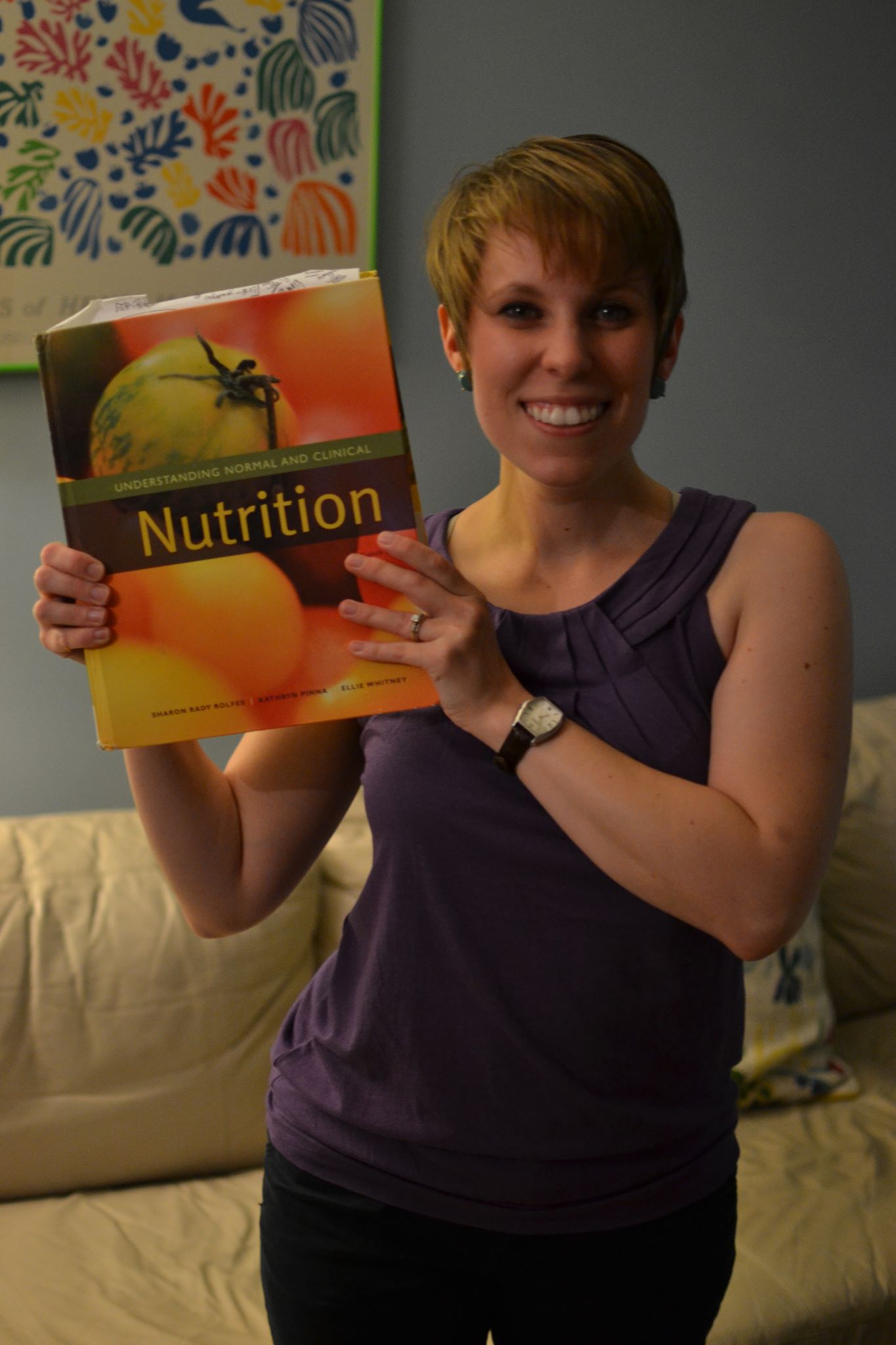 Meet Manna's New Nutrition Educator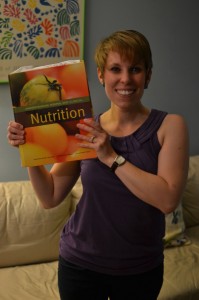 Greetings! I am Manna's new Nutrition Educator, Lindsey Seegers. I love to cook, and am passionate about preparing fast, nutritious meals—delicious above all else. I was a picky eater for a good eighteen years, thinking vegetables were soggy and bland.
These days, I simply cannot get enough veggies. Preparing vegetable-rich meals for skeptical audiences delights me so much. There is that instant of surprise "Holy cow, I was not expecting that flavor-explosion", then the glance towards the fork "…and this is a vegetable?" and then the verbal acknowledgment, "I actually really, really enjoyed that." This scene occurred over 60 times yesterday in Manna's lobby, where I passed out samples of my favorite Tangy Apple-Carrot Salad along with Garlicky Mashed Russets and Kale. From little toddlers to sweet seniors, these flavor-packed vegetables were a smash hit.
You'll see me at Manna demoing recipes with our seasonal ingredients, and teaching Nutrition classes throughout the community. I look forward to offering future classes at Manna around cooking techniques, budget-friendly healthy meals, and whatever topics leave you stumped in the kitchen—do leave any input here in the Comment section!
It is lovely to meet you, I so look forward to seeing you around Manna talking all things delicious and nutritious. Now I couldn't leave without sneaking in that apple-carrot salad recipe, could I? This gets better in the fridge, and so beautiful eaten cold—perfect for these hot summer days.
Tangy Carrot-Apple Salad with Cider Vinaigrette
adapted from Vegetarian Times ∙ serves 4 (consider doubling!) ∙ less than 20 minutes active time
1.5 tablespoons apple cider vinegar
1 small clove garlic, minced (1/2 teaspoon)
2 cups carrots (grated or sliced with a vegetable peeler)
1/2 red apple, diced (1/2 cup)
1/4 cup sliced green onions
1/4 cup chopped dried cranberries (use unsweetened if possible)
1 tsp. agave nectar or honey
1 tbsp. olive oil
2 cups baby spinach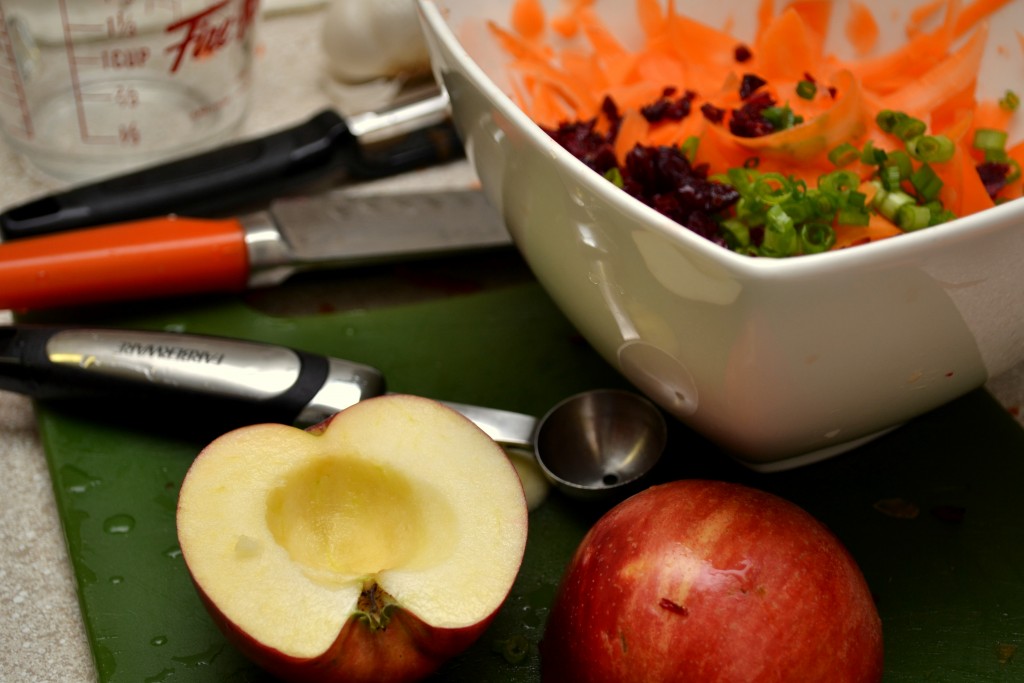 Combine the cider vinegar and garlic in a small bowl. Let stand for 15 minutes. Meanwhile, stir together carrots, apple, green onion, and cranberries in a large bowl. Whisk agave nectar and oil into the cider vinegar mixture. Season with salt and pepper, if desired. Cover, and chill 2 hours or overnight. Serve the salad on a bed of spinach leaves—or just rip the spinach up and toss it in!
P.S. You can find this recipe and many more in our lobby in both English and Spanish. And of course I'm always around to answer questions!
and just in case… how to mince garlic!