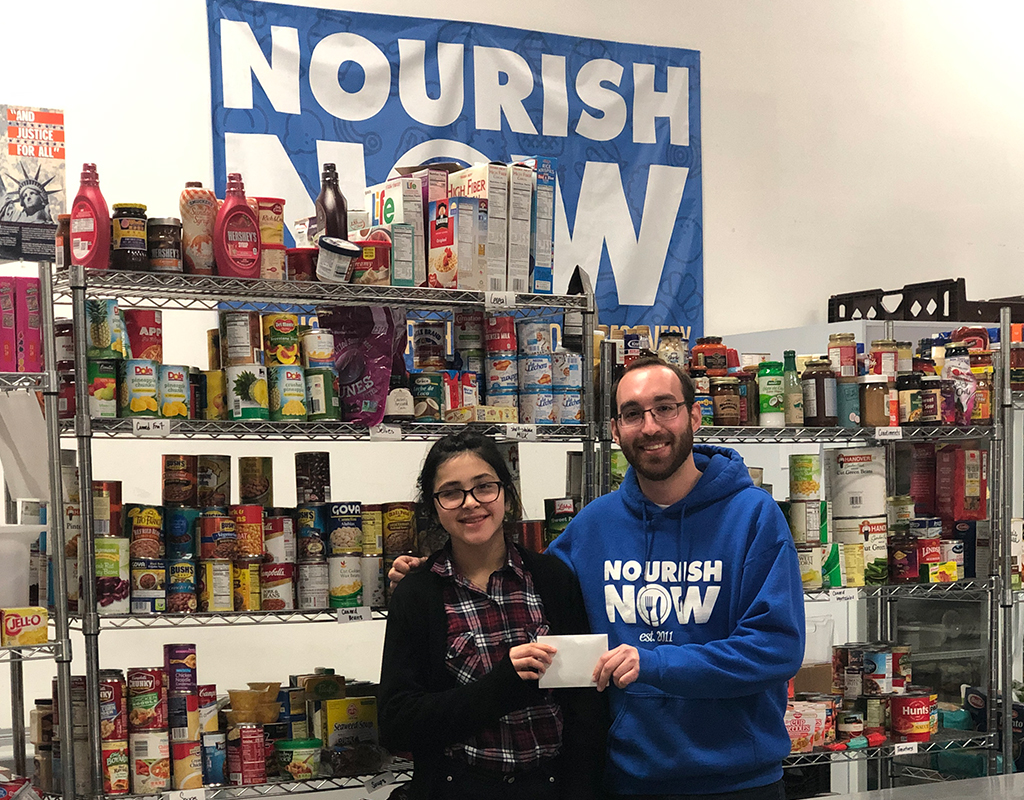 Meet the 11-Year-Old Entrepreneur Helping Furloughed Federal Workers
One of North Potomac's youngest residents, Bella Berrellez, 11, has one of Montgomery County's biggest hearts. Bella, a fifth-grade student, is devoted to helping furloughed federal workers struggling from the government shutdown.
Bella became interested in helping furloughed workers because her mother, a Food and Drug Administration employee, is furloughed. Seeing her mother not receiving a paycheck inspired Bella to lend her talents to become a young entrepreneur.
Over the holidays Bella started an Etsy shop, where she sells organic sugar scrubs for $7. Bella makes the sugar scrubs by hand, using organic coconut oil, sugar, olive oil, liquid-soal colorant, and essential oils.
This 5th grader is helping her mother, furloughed during the government shutdown, by selling her #SweetScrubs. Meet @BellaBerrellez pic.twitter.com/Mt7u3QLYpJ

— TicToc by Bloomberg (@tictoc) January 7, 2019
All of the reviews on Bella's Etsy shop have been positive, and have rated Bella's product with five stars.
One reviewer, Rose Acosta, commented on Bella's shop and said, "Absolutely love the sugar scrub. I have been using it on my dry hands and cuticles and the scrub is very moisturizing and makes my hands feel very soft and clean I love it!"
Bella said in an email to MCM that her Etsy shop, BellaSweetScrubs, is her third startup business.
"I learned that my mom was furloughed and wanted to help. My family is okay but I love being an entrepreneur," said Bella.
Bella's family is financially safe because her father is working, so Bella is using the proceeds from BellaSweetScrubs to help families hurting from the government shutdowns.
According to The New York Times, Bella has sold over 300 jars of sugar scrubs.
"I love being a CEO and making people happy through my sugar scrubs. I'm reinvesting in my business and also donating to help a food recycling food bank called Nourish Now," Bella said.
On Friday, Jan. 11, Bella donated the money she received from her BellaSweetScrubs to Nourish Now in Rockville.
Thanks @nourishnow for all the good work you do in our community. I loved touring your warehouse & am grateful for the opportunity to make a donation through the proceeds of Bella's Sweet Scrubs. #sweetscrubs #girlCEO #kidphilanthropist #foodbank #foodrecycling #shutdownstories pic.twitter.com/0ICL0MCNWO

— Bella Berrellez (@BellaBerrellez) January 11, 2019
Nourish Now is offering food assistance to Montgomery County residents who are financially struggling from the government shutdown.
In addition to her BellaSweetScrubs business, Bella told MCM she is planning to start her own food pantry to help furloughed workers outside her house.
"My friends have been helping me and this has been a fun and creative way to make a difference during a difficult time."