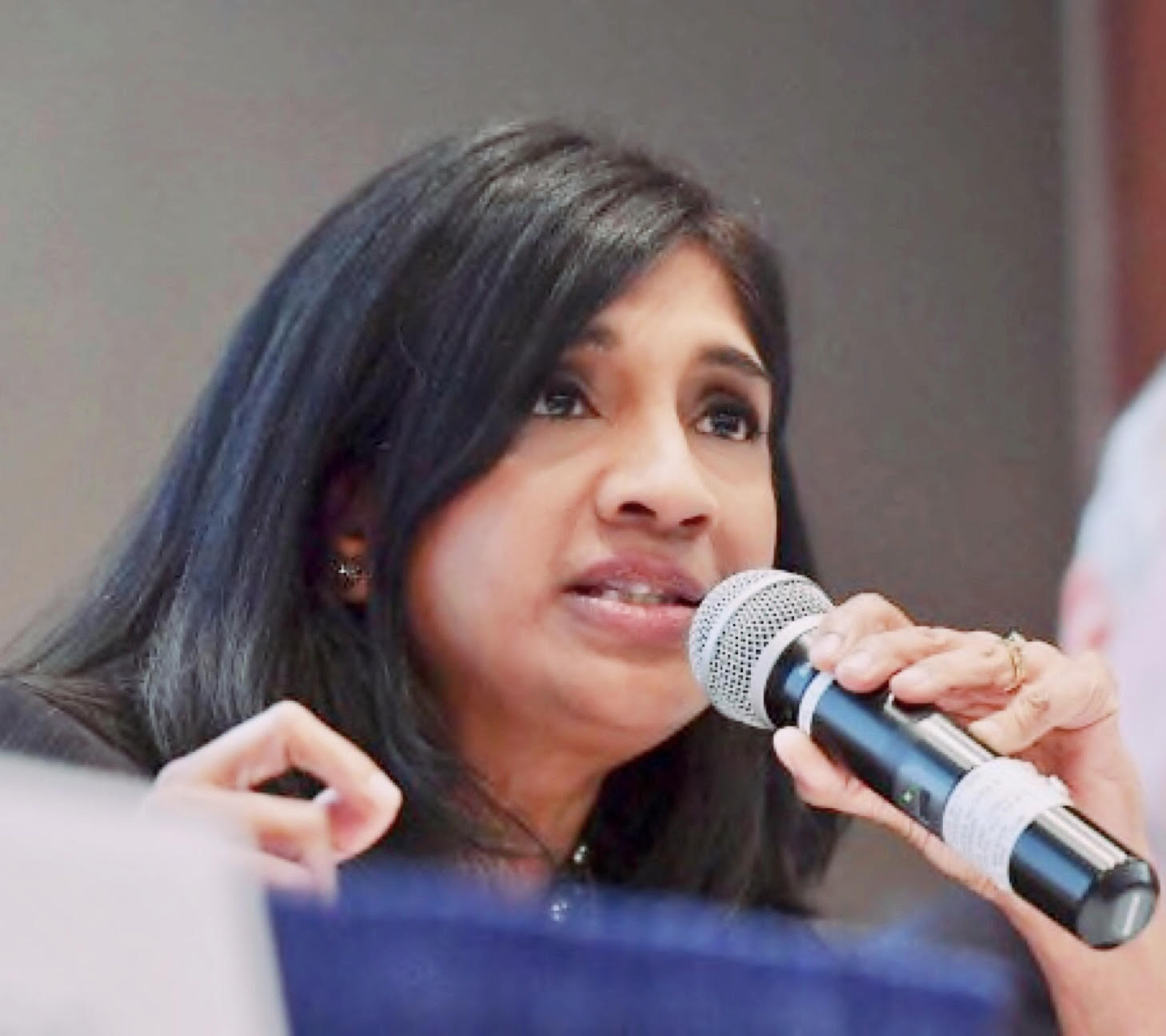 Meet the Honorable Aruna Miller: Community Trailblazer and Political Pipeline Leader
As Asian American and Pacific Islander Heritage Month ends in May,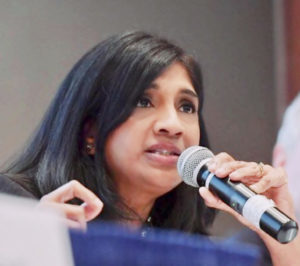 Politics Within Politics (PWP) features the honorable Aruna Miller. She is a former Maryland State Delegate and previous candidate for Congress in the 2018 Primary Election. Aruna continues to serve her community, building the political pipeline for other Indian Americans to run for office as the Executive Director of Indian American IMPACT. PWP recently sat down with Aruna to discuss her legislative accomplishments, her experiences running for office, and her personal reflection on being a woman of color in politics.
PWP: You previously served as the first Indian American woman elected to the Maryland legislature. What was your proudest accomplishment as a House Delegate?
Aruna: Serving as Maryland State legislator for the people of District 15 has afforded me so many proud moments. However, those moments have little to do with being the first Indian American woman legislator in Maryland. They have more to do with not being the last. Every time candidates from communities of color run for office, they cast the electoral net wider and engage more voters. This, in turn, strengthens our nation's promise of representative democracy. I loved every moment of the eight years that I served the people of Maryland. My many proud moments include passing legislation to abolish the death penalty, empower and protect survivors of domestic abuse, protect children and college students from sexual assault, the passage of marriage equality, and mandate computer science education be provided in every Maryland public high school.
PWP: There are nuances associated with running as a female candidate. Based on your previous campaign for Congress, what were some unique challenges that you faced as a woman running?
Aruna: Running for office is not a standalone effort. I have had the good will of family, friends, nationwide donors, and voters who encouraged and supported me.
Every candidate faces his or her own unique challenges and opportunities. But for me personally, I ran against the largest self-funder in the U.S. House of Representatives' history. My opponent spent $13 million of his own money. Despite the epic advantage of his money, our campaign did win Montgomery County, the largest voting bloc in Congressional District 6.
For an immigrant woman of color, campaigning has the added challenges of identity bias, professional and financial barriers, lack of political networks and political experience, institutional barriers that favor male candidates, and fundraising disadvantages.
PWP: What advice can you share to help future women candidates who wish to follow in your footsteps?
Aruna: My advice to women considering running for office is that we will not win if we continue to fall into the stereotypes that others have created for us. Therefore, women candidates should keep several thoughts in mind:
In a world that tries to make you look like everyone else, do not be afraid to share your authentic self with the world. Embrace your unique strengths, get comfortable in your skin, don't be afraid to be in your own lane, and do tell your story.
Enjoy the journey. The end results are important but be sure to enjoy the journey. Just about everything you encounter on a campaign is unlike anything you will ever face. It's constant change, it's exciting, it's exhausting, it's endearing, it's uncomfortable, it's heartbreaking, it's uplifting. It will change you in ways you could have never imagined.
Do not be timid about asking for money. It's not about you. It's about the voters, citizens investing in our democracy. And remember that money is the barometer by which a candidate's viability is measured. It's important. So, don't shy away from it.
PWP: What are you doing now to help build the political pipeline for other Asian Americans?
Aruna: I think when you step up to run for office, it has a trickle-down effect. I had many Asian Americans who volunteered, donated, door-knocked, hosted fundraisers/meet and greets, and voted for the first time in their lives as a result of our campaign. When candidates and elected officials reflect on the diversity of their communities, racial/ethnic/religious minorities feel less political alienation and have more trust in government. As a result, they are more likely to participate in various civic activities.
Currently, I serve as the Executive Director of Indian America IMPACT. IMPACT helps build a pipeline of Indian American leaders by recruiting, training and electing candidates who will lead our nation on social, economic, and political issues that affect all Americans. I am also working with the Maryland Democratic Party, the Montgomery County Woman's Democratic Club, and other organizations with a focus to get more women of color to be more engaged, run for office, and support their campaigns.
PWP: What is one critical gap that needs to be addressed to increase Asian American women's involvement in politics?
Aruna: I don't think there is one critical gap, I think it's a holistic gap. The top professions that most often yield political candidates are not fields in which one often finds Asian American women: law, business, education, and politics. Second, Asian American women are also underrepresented in the fields that support politics (political operatives, lobbyists, journalists, political consultants, etc.). Third, women of color are rarely recruited to run for office. Addressing this gap must be holistic, up and down, and an all-around approach that requires our communities to speak louder, demand more from our senior elected officials, encourage Asian American women to step out of their comfort zones, and unapologetically support those Asian American women candidates who have taken the courage to run for office.
We must actively recruit, train, mentor, and financially support the election of Asian American women and whenever we see a woman who has great potential, encourage her to run for office and be a mentor to her. We must continue to build out and support organizations that support Asian American and Pacific Islander (AAPI) candidates, like Indian American IMPACT, AAA-Fund, AAPI Progressive Action, AAPI Victory Fund, New American Leaders Project, and other similar organizations.
PWP: How do you perceive women of color of this generation and the next transforming the political setting in 2020 and beyond?
Aruna: The 2018 midterm elections gave us the most diverse U.S. Congress ever. Voters elected the first two Native American women, the first two Muslim women, the first female African American woman from New England, the first Latina from Texas, and the youngest woman ever elected to U.S. Congress. This is progress. But, the road to progress is always under construction.
There are 20 Asian American members in the U.S. Congress and over 600 Asian Americans elected to office throughout the nation. The landscape of our nation is changing where the U.S. will likely be a majority-minority country by 2045. This means our social contract of equality and opportunity must change.  Women of color will be an important part of this change because our life story and perspective will bring forth the unique ideas and solutions needed to address the complex challenges and opportunities of the future.
What do you perceive as the biggest challenge that women face when they are active in politics? Let us know on Twitter: @PoliticsWithin, #PoliticsWithin!