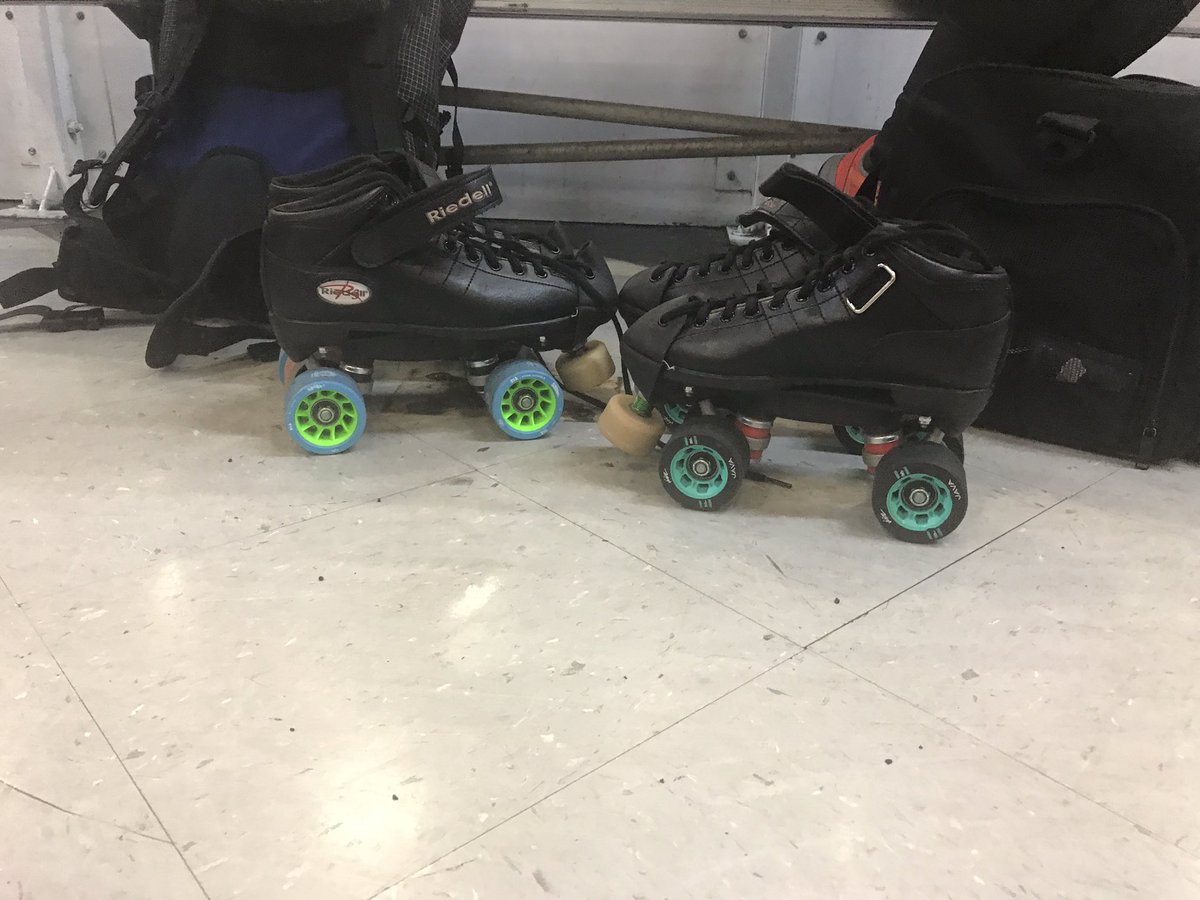 Meet the Only Women's Flat Track Roller Derby Team in the County (VIDEO)
The women of Free State Roller Derby may get knocked down, but they're back up in no time.
The team's mission, however, is not just about physical fitness and endurance: it's about empowerment.
"It's very physical but it's also a great way for women to come together in a positive environment where we support each other and don't tear each other down," Co-captain, Jennifer Kurtinitis, said.
Free State Roller Derby is the only women's flat track team in Montgomery County. They're a non-profit that strives to develop self-confidence while increasing physical fitness no matter how well you skate.
"The last time I put on roller skates was maybe when I was eight," skater Gabrielle Randazzo said jokingly. "I started coming to Free State practices the day after I turned 21, so it had been a little while."
Randazzo, who goes by the name "Dred Alert" during games, is celebrating five years with the team.
"This team has a really unique vibe to it. We're really welcoming, we're really nurturing, it's really fun but it's really challenging at the same time," she said.
There are two travel teams, the Black Eyed-Suzies and Rock Villains, and a program called "Fresh Meat," for those interested in learning more about roller derby and joining the organization.
Free State is looking for more people to join the team. And while being a woman is required to play in the games, men are encouraged to volunteer, referee and serve as non-skating officials (NSO) to track points and help with the score board.
An open house will be held on Sept. 29 at the Michael & Son SportsPlex in Rockville for anyone interested in joining the team.
The Black Eyed Suzies will take on the River City Rollergirls on Oct. 14 at 5 p.m. at the SportsPlex as well.
Here with the ladies of @FreeStateRD the only women's, flat-track roller derby league in #MoCo @mymcmedia pic.twitter.com/Z0ILzGazhV

— Mitti Hicks (@MittiMegan) September 27, 2017