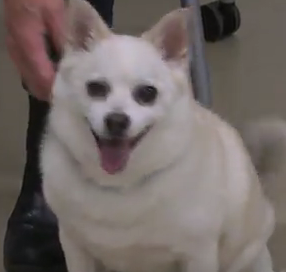 Meet Zigfield: Our Pet of the Week (VIDEO)
Meet Zigfield, our Pet of the Week.
The shelter staff thinks he's about ten-years-old, and if you are looking for a walking companion this Chihuahua and Pomeranian mix may be the dog for you.
Find out more in this video report, below:
You can find out more about the animals up for adoption at the Montgomery County Animal Services and Adoption Center, here.