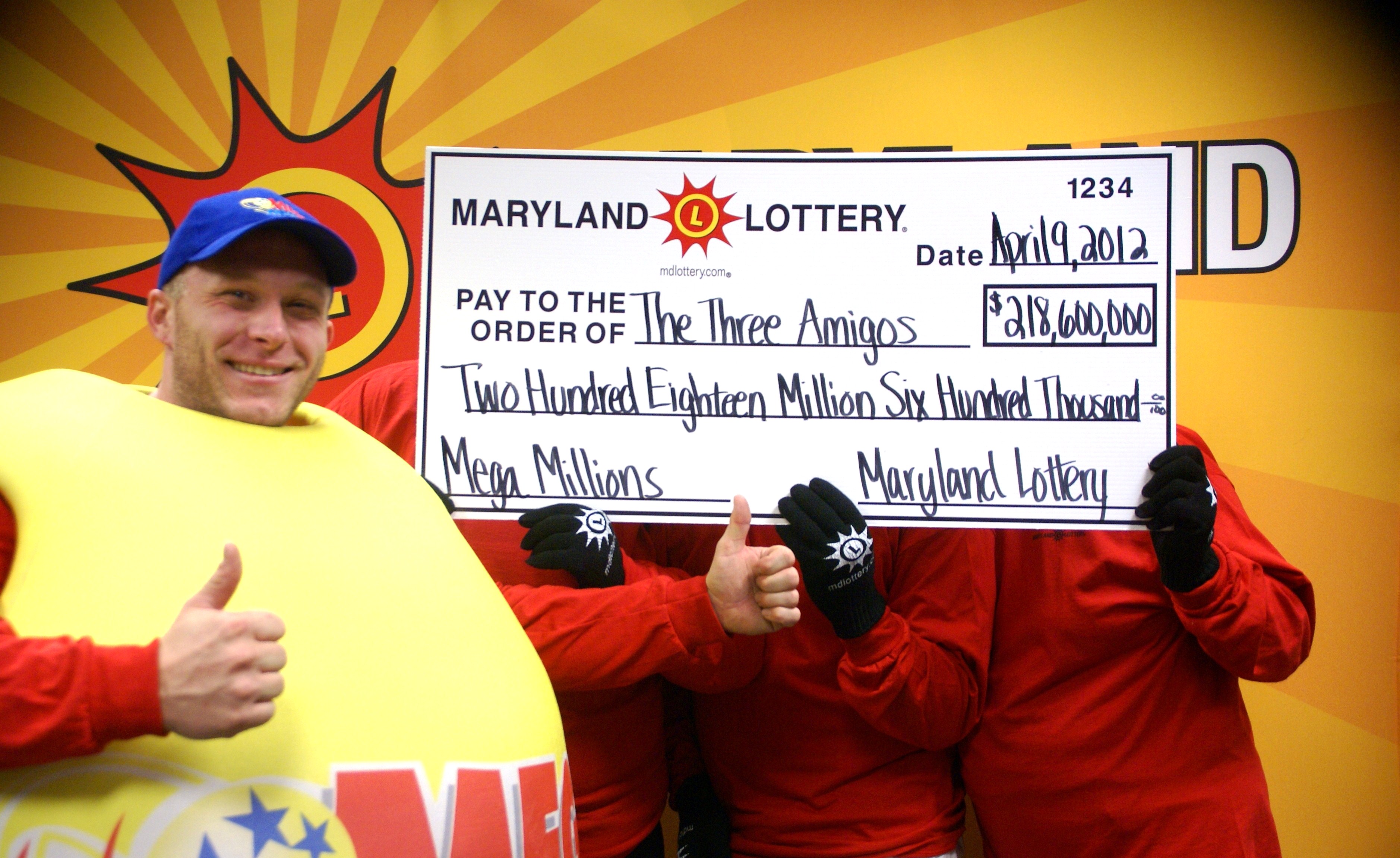 Mega Millions Lottery Grows to $548 Million
Update: With no winner Tuesday night, the Friday night jackpot for the Mega Millions lottery has grown to $548 million, with a cash option of $309 million.
---
Original Post: The two big lottery games have total prizes exceeding $750 million. The Powerball, which is drawn Wednesday night, has a jackpot of $282 million. And the Mega Millions, which is drawn Tuesday night, has a $470 million jackpot.
With such large jackpots, sales across Maryland have been brisk, said Seth Elkin, Maryland Lottery spokesman.
"Sales always get strong when there's a big jackpot because it brings out no only the regular players but also the jackpot seekers," he said.
The jackpots are listed as the totals paid out as annuities. Winners can opt for a cash option which comes to less than 60 percent of each jackpot — $265.3 million for the Mega Millions and $161.1 million for the Powerball.
And then taxes are taken off the top. Maryland takes 8.75 percent in taxes and the feds get a 24 percent cut. So if you happen to win one of these lotteries and take the cash option, a Mega Millions winner would likely walk away with about $178.4 million, and a Powerball winner would pocket about $109 million.
Mega Millions will be drawn at 11 p.m. Tuesday. The Powerball will be drawn at 11 p.m. Wednesday. If no one wins either lottery, the jackpots grow for drawings on Friday for Mega Millions and Saturday for Powerball.
Although Montgomery County accounts for about 17 percent of the state's population, county retailers sell about 11 percent of the state's lottery tickets, according to the fiscal 2017 report from the Maryland Lottery Commission.
Prince George's County, meanwhile, has about 15 percent of the Maryland population, but retailers sell about 21 percent of the tickets.