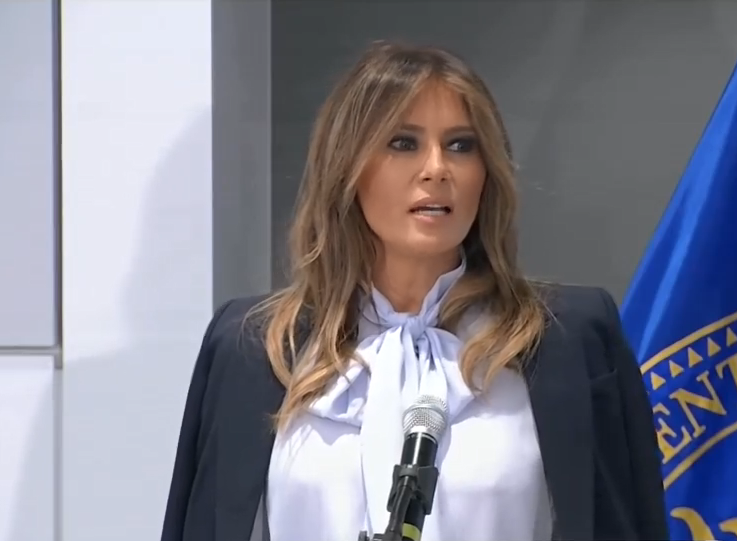 Melania Trump Visits Rockville to Speak Out Against Cyberbullying
First Lady of the United States, Melania Trump, was joined by Google, Facebook and Twitter executives in Rockville early Monday to speak out against cyberbullying.
"In today's global society, social media is a part of our children's daily lives," she said. "It can be used in many positive ways, but can also be destructive and harmful when used incorrectly. This is why we are focusing on the importance of teaching our next generation how to conduct themselves safely in a positive manner."
Trump made her remarks during a cyberbullying prevention summit hosted by the Federal Partners in Bullying Prevention Steering Committee.  According to organizers, the summit brings partners and agencies together to develop and implement strategies to protect children against bullying.
"Bullying has a profound affect on our kids and their mental health," said Alex Azar, U.S. Health and Human Service Secretary.  "20 percent of children experience bullying, and 16 percent of children are now victims of cyberbullying."
Watch the summit in its entirety by clicking here.