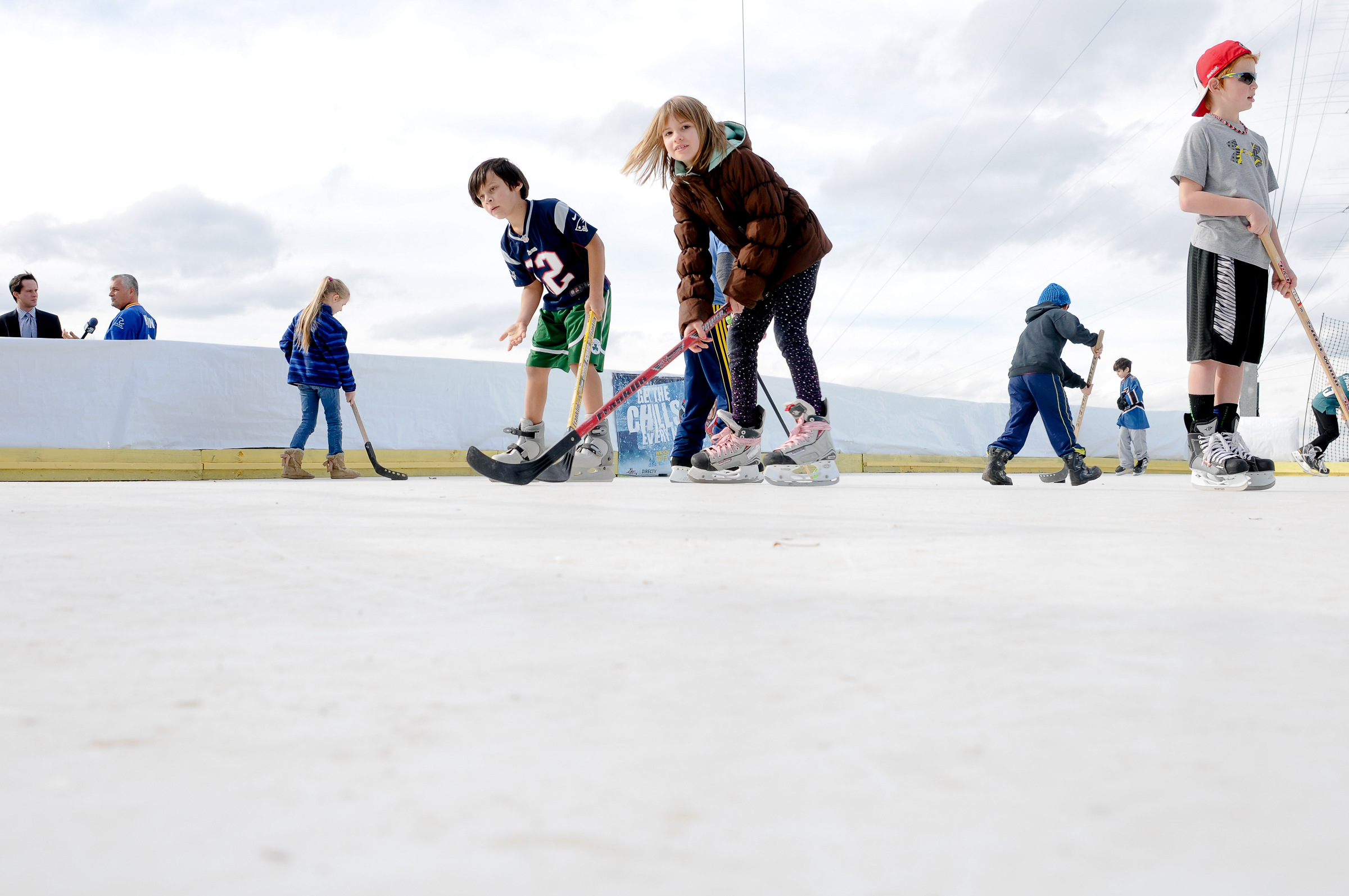 Mel's Rink in Poolesville (PHOTOS)
UPDATED A Poolesville resident, Marc Kohn, has constructed a synthetic ice rink in his Poolesville backyard on Sugarland Road in memory of his stepdaughter, who passed away in July and who loved hockey.
In December, he invited the community to skate and play hockey at the rink.
But, according to published reports, Montgomery County officials are concerned that Mel's Rink  does not have the proper permits. The rink is located in the county's Agricultural Reserve.
This week, Kohn posted on Facebook that he has been told to take down the rink's Facebook page. Since that development, several residents have begun posting their support for Kohn and the rink on various social media sites.
You can read more about this developing story in The Washington Post or watch this ABC news report.
PHOTOS | Phil Fabrizio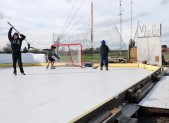 While local hockey fans may be cheering on the Capitals tonight, Poolesville residents are hoping to soon hit the ice in their neighborhood. Dozens of residents turned out for a meeting in support of a proposed synthetic ice rink at a Poolesville Town Commissioners meeting on Monday night; where Montgomery County officials presented residents and local […]