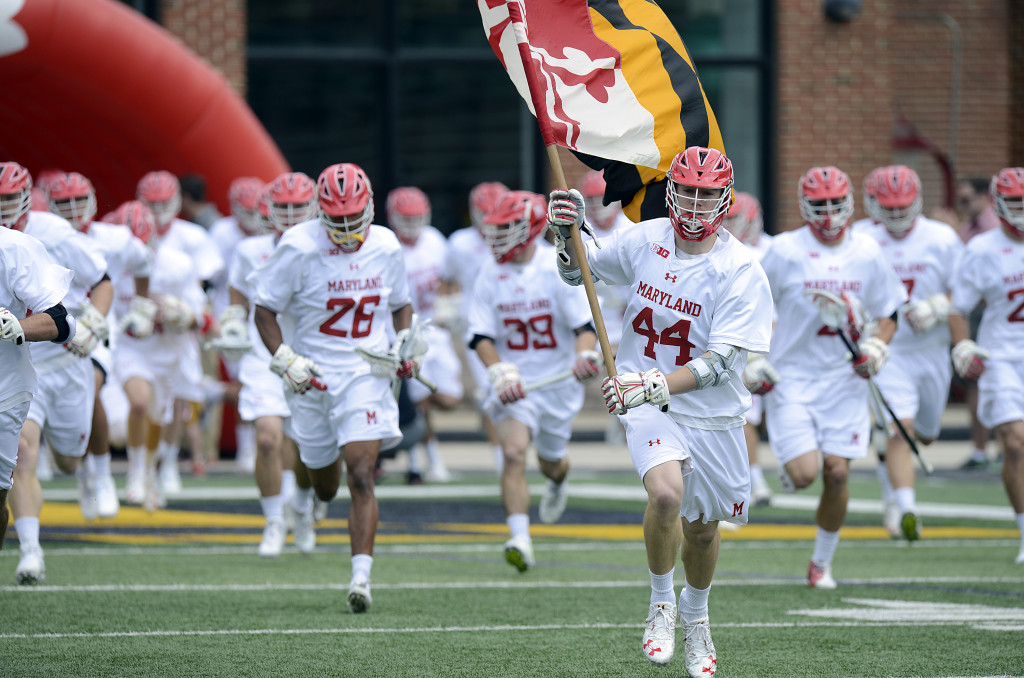 Memorial Day Madness
Memorial Day weekend means barbeques, family, remembrance and Final Four NCAA lacrosse. The teams are set and the fans are ready for what should be three great games. The two semifinal matchups will be Ohio State vs. Towson and Maryland vs. Denver. All four teams have put up impressive numbers on their way to the Final Four so we should be in for some great matchups. The final four will be in the home of the Super bowl champion New England Patriots. Gillette Stadium will be packed for what should be another great finish to a great year of college lacrosse. Despite all four teams being good, I think I know who will still be dancing on Memorial Monday. Here are my predictions.
(3)Ohio State vs. Towson – Both OSU and Towson had big second round wins against ACC opponents. The Tigers dominated #2 Syracuse in a 10-7 win and the Buckeyes got a big 16-11 win over Duke. For Towson, Ryan Drenner and Joe Seider set the Tiger offense into motion. Drenner had four assists against the 'Cuse while Seider had four goals including a sidearm rip to the top left corner. Towson compliments that offense with a strong defense that is led by Wootton alum Matt Hoy. Hoy has played great during the NCAA tournament so far for Towson and has bailed the defense out time and time again. Ohio State brings a Canadian feel to the game with Eric Fannell, Jake Withers and freshman sensation Tre Leclaire. The Buckeyes offense dropped 16 on Duke so we know they can score. Their defense has been strong as well through the two tournament games. Towson and Ohio State played earlier this year and the game resulted in a 6-3 Buckeye win. I think the Buckeyes will roll into championship Monday with a win here.
Prediction: Ohio State Buckeyes
Key Factor: Which defense can win the day
(1)Maryland vs. (5)Denver – Maryland and Denver both made their second round games look very easy. Denver beat #4 Notre Dame 16-4 in a dominating and controlling win. The Pios get their energy for faceoff guy Trevor Baptiste who is winning 75% of the draws on the season. This helps the Connor Cannizzaro led offense play "make it, take it". Denver plays a very cerebral game and minimizes errors on both sides of the ball. The Denver defense is solid and hard to crack but the Maryland attack will definitely test them. Led by Tewaaraton award finalist Matt Rambo, the Terps offense isn't flashy but they put the ball in the net and that's all that matters. Rambo draws so much attention from opposing defenses that it opens up opportunities for players like Colin Heacock, Connor Kelly and Jared Bernhardt. Maryland goalie Dan Morris has been playing some of his best lacrosse during the playoffs so goals will be hard to come by. Despite Maryland showing their dominance throughout the postseason, I like the Pios in this one.
Prediction: Denver Pioneers
Key Factor: Who will win the faceoff battle
National Championship Winner: Denver Pioneers