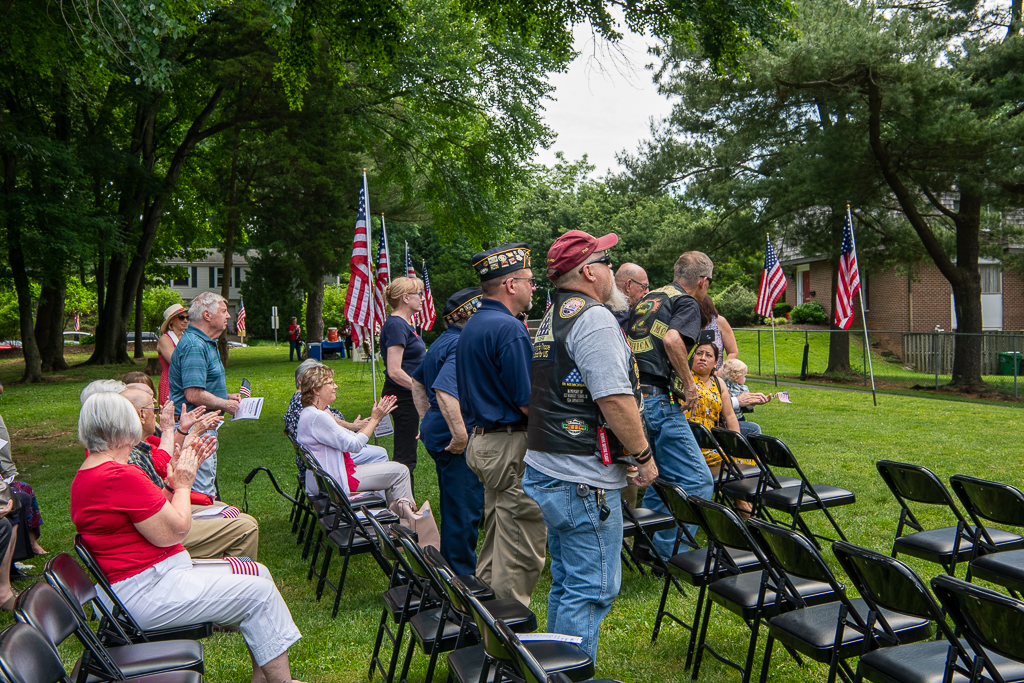 Gaithersburg Observes Memorial Day Thursday
The city of Gaithersburg held its annual Memorial Day Observance at Christman Park on West Deer Park Road Thursday, May 30.
In attendance were friends and family of Veterans who call Gaithersburg home.  Among the dignitaries also in attendance were as follows:
The Cadet Color Guard of Gaithersburg High School
Maren Lewis, sang the National Anthem
Diego Flores-Cerezo, honorary junior mayor of Gaithersburg, gave the Pledge of Alligence
Commander, Roger K. Lunde, USN Retired was guest speaker
Congressman David Trone, addressed the gathering
City of Gaithersburg Officials who attended included Mayor Jud Ashman along with council members Neil Harris, Lauire-Anne Sayles, Michael Sesma, Ryan Spiegel, Robert Wu and City Manager Tony Tomasello.
Mark Pera of Gaithersburg High School played taps.
Images to follow: