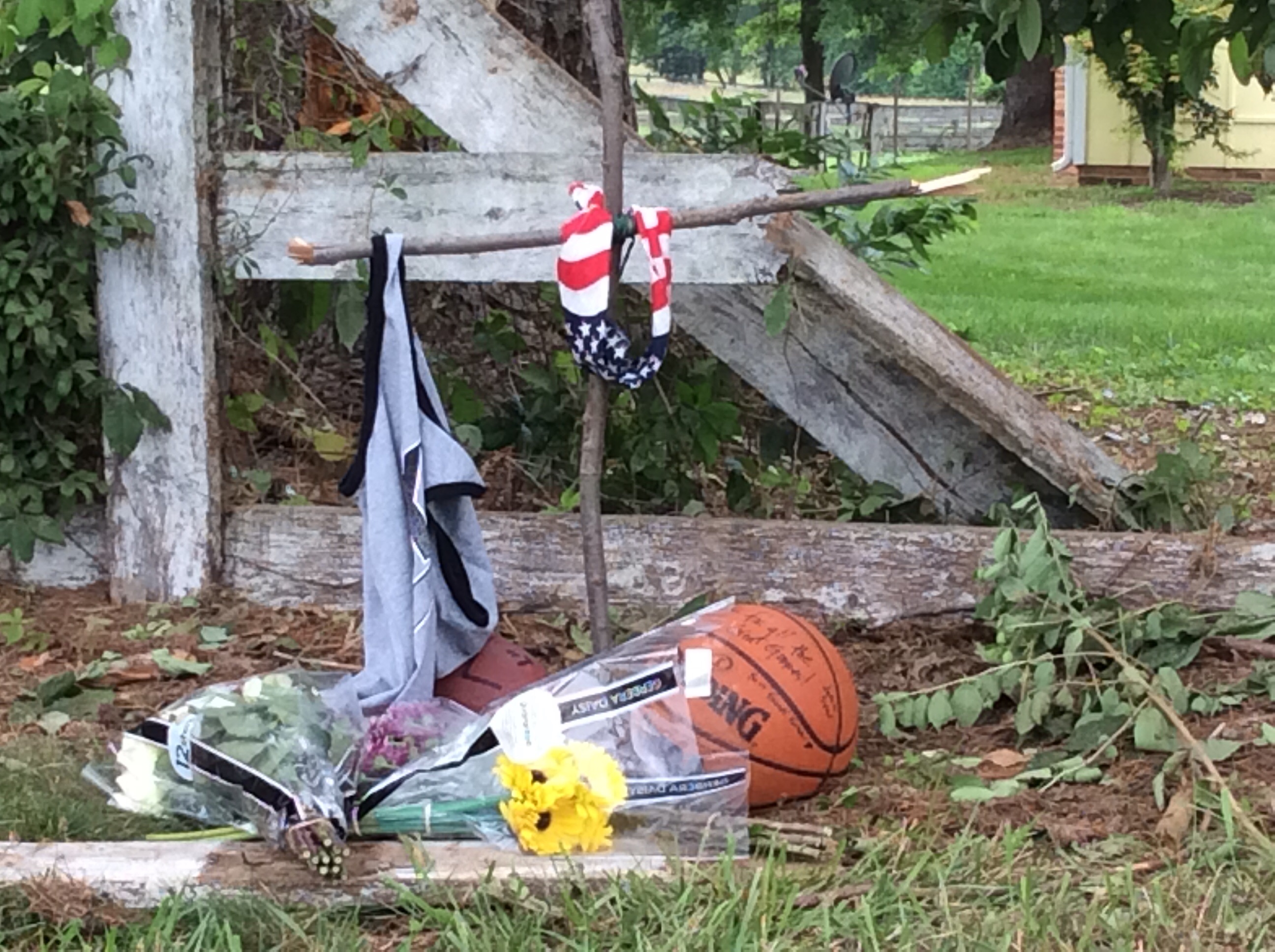 Memorial Growing for Teen Victims of Car Crash in North Potomac (VIDEO & PHOTOS)
Two teens died in a tragic and violent car crash in North Potomac and now on the spot where they died a memorial is growing.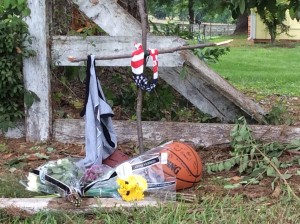 A wooden marker decorated with flowers, a sports uniform, basketball and football is growing. Teens buried their heads in the hands in disbelief as they arrived to the spot where a car allegedly driven by Samuel Joseph Ellis, 18, about midnight Thursday careened off the roadway, struck a tree and flipped over onto its roof. Ellis is in serious condition at a local hospital, police said. He was the Wootton High School quarterback. His passenger who is 17 and not yet identified, was treated and released from the hospital.
According to Montgomery County Police Capt. Thomas Didone, two rear seat passengers were discovered dead at the scene and are identified as Alexander Murk, 18, of Potomac and Calvin Jia-Xing Li, 18, of Rockville. Neither of them was wearing his seatbelt, Didone said.
All four occupants of the car were either graduates or attended Wootton High School.
The carload of teens were headed south on Dufief Mill Road coming from a party in North Potomac where Didone said teens were drinking alcohol. Cold beer in plastic cups were found inside the car, he said. An investigation into that party is ongoing. Didone said police did issue several citations at that party but declined to say how many. He said when police arrived to the alleged party in North Potomac that party had already broken up. He also said an adult was at the home were the party allegedly occurred but he would not provide details about whether an adult was home during the alleged underage drinking party.
"These tragedies will continue until we stop enabling underage drinking," Didone said.