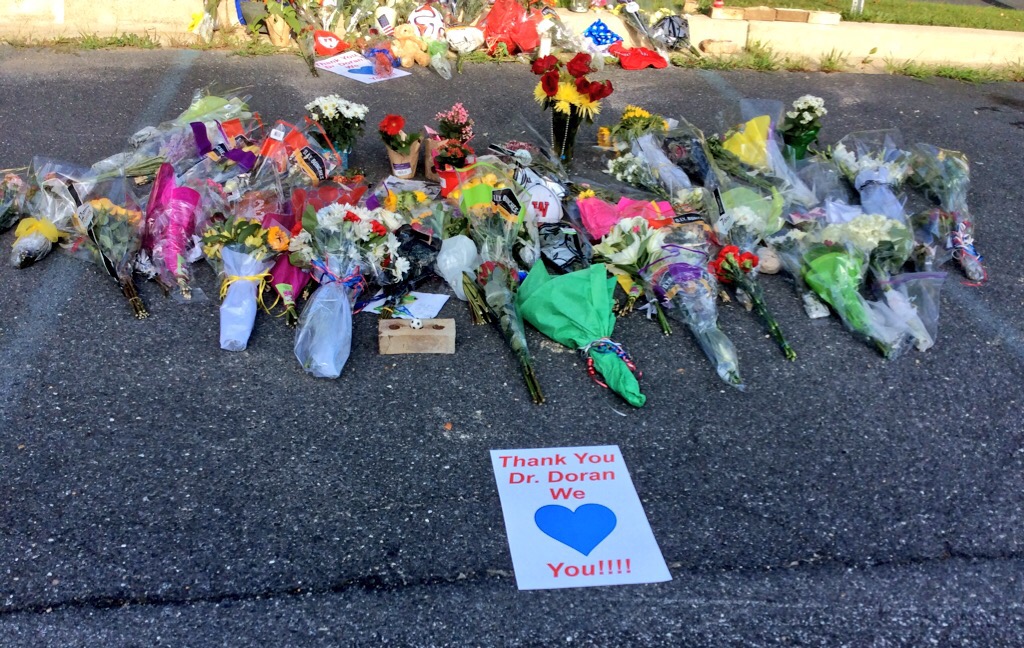 Memorial Service Honors Beloved Wootton High School Principal (VIDEO)
A crowd of more than 2,000 people among them students, parents, educators, and county officials gathered at today's celebration of life to pay tribute to Wootton High School Principal Michael Doran.
Doran died unexpectedly on Aug. 19.
In this video recap, MCPS Interim Superintendent Larry Bowers, Board of Education Vice President Michael Durso, and Sebrena Pitts, Wootton High School PTA president, shared how Doran made a difference in the lives of his students.
Many of them had personal memories with Doran. Like Cristina Perez, a rising junior at Wootton High School, who said she is still in denial.
"I'm really upset that I won't be able to see him for the next three years," Perez said.
Perez added that during some difficult times in her life the principal was there to support her and show that things were going to get better.
"He told me that no one could get on the way of my goals. And I was planning to tell him that I got through it," Perez said.
And to honor Doran's Irish roots, former and current students sang "Danny Boy," and "When Irish Eyes Are Smiling."
Two rising seniors sang "Wind Beneath My Wings."
The beloved principal was also remembered for his love for sports, being a friend, but most of all an educator.
Yale Manis, a rising senior at Wootton High School, said for the past three years he has been looking forward to walking the stage on graduation and shake his hand. They also shared the same love for the English soccer team Manchester United.
"We were both really big fans. … And he would want me … to continue to watch Manchester United while still balancing with my school work," Manis said.
Related articles: