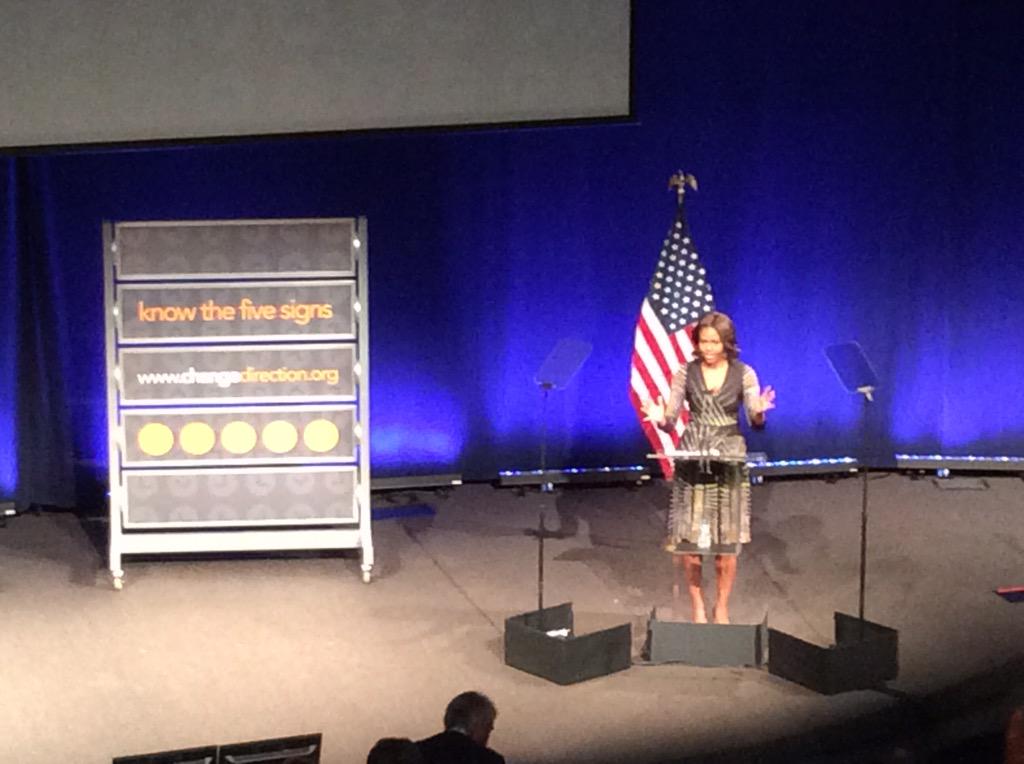 Mental Health Summit Includes First Lady Michelle Obama and MoCo Nonprofit (VIDEO)
First Lady Michelle Obama is at the Newseum in D.C. this morning at the official launch of the Change Direction Initiative-a mental health summit and local advocacy group UMTTR is participating in the discussion.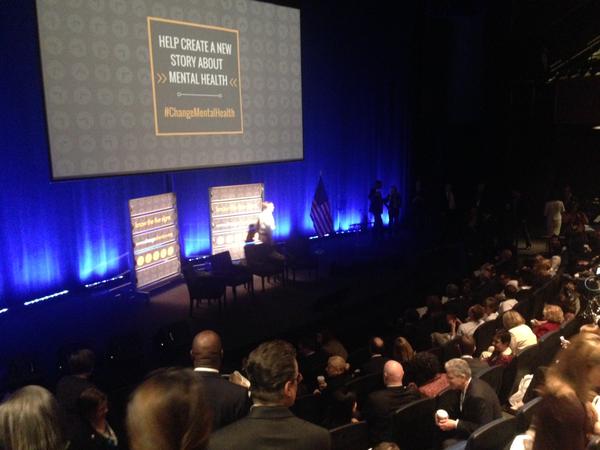 The Change Direction initiative is a collection of concerned citizens, nonprofit leaders, and leaders from the private sector who have come together to create a new story in America about mental health, mental illness, and wellness. This initiative was inspired by the discussion at the White House National Conference on Mental Health in 2013, which came on the heels of the Newtown tragedy, according to the organization's website.
 Umttr is a nonprofit founded by teens to raise awareness on depression and suicide in memory of Winston Churchill sophomore Evan Rosenstock.
"Change Direction" encourages Americans to care for their mental well-being just as they do their physical well-being by recognizing the signs of emotional suffering. The initiative asks everyone to make a simple pledge to learn the five signs:  withdrawal, agitation, hopelessness, decline in personal care, and change in personality.
First Lady Michelle Obama, whose Joining Forces initiative encourages communities to come together to honor and support our military families, is scheduled to speak about the important contribution that our military families are making to this critical conversation. Mrs. Obama is expected to talk about service members, veterans and their family members who have been stepping up to change the story about mental health by telling their own stories and inspiring others to seek the help they deserve, according to a press release about the event.
Featured speaker and Academy Award-winning producer of "Silver Linings Playbook" Bruce Cohen is scheduled to address the importance of paying attention to our mental well-being and advocate learning the signs of emotional suffering as the key to increased awareness. The event is to end with a performance by G.R.L., an all-girl group that was touched by tragedy when one of the members, Simone Battle, committed suicide in September 2014.
Following the national launch, "Change Direction" will continue developing partnerships and collecting pledges while also launching at the local community level, beginning with an event in La Crosse, Wisc., on March 23, 2015.
You can watch the event live  here.
Barbara Dahlen, founder of #GivenAnHour, says today is better for our community if we take care of those who are vulnerable.

— Aline Barros (@AlineBarros2) March 4, 2015
Dahlen talks about #MoCo nonprofit @UMTTR2013. An emotional moment at this summit. pic.twitter.com/nfPL9El20J

— Aline Barros (@AlineBarros2) March 4, 2015