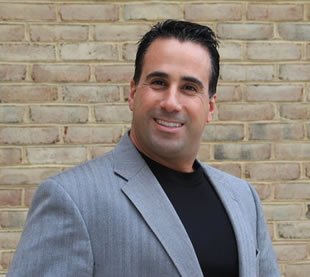 Message from the Universe: Dreaming like a king
"Have you wondered yet whether or not what I have dreamt for you, might exceed what you have dreamt for yourself?
And whether or not anything can stop my dreams from coming true?
Yeah,
    The Universe"©Mike Dooley, http://tut.com
The Universe sees things differently from you and me. It sees opportunities where you see challenges, but despite of all that, it still allows you to create your own thoughts and listening to them on a daily basis. Let's say you are standing in front of three closed doors. One of these doors has a sign written on it saying: "the opportunity door", the second is: "the challenge door" and the third is: "the Death door". Now, as any logical human being would do is to enter the first door. Some might select the second door just because of their curiosity and obviously, the ones with suicidal thoughts might go for the third. We all know that throughout the difficult challenges in life, by surpassing them, you come out stronger and more successful. You learn about your capabilities, you strength and weaknesses, and allow yourself to gain valuable experience along the way. The challenge door is there to offer greater opportunities for some while others might define this door as a difficult life ahead. Challenge is synonymous to the word threat as many are too afraid to deal with uncertainty. They quickly select the easy and safe way out. The challenge door will make you work for the success coming ahead, it will hit you hard and knock you down to your knees and keep you there permanently if you let it. This door has no mercy, no pity or remorse. However, once you cross these challenging times, it will open up a world that will put "the opportunity door" to shame. Once you pass the storm, the gorgeous weather is out there, waiting on you.
"The opportunity door" is a door that allows you to live a peaceful but boring life. Whatever opportunities present itself will not render the results that "the challenge door" will offer. It will be an uneventful life. Nothing really exciting, just basic. Now, why are these doors so different from each other, where one has a negative connotation to it (challenge door) but yet offers much greater opportunities to its positive counterpart (the opportunity door)?. It is important to understand that despite its negative connotation for life being challenging, many create their success or misery on thoughts itself. They create their own world from within and if their world is filled with negativity, anger, anxiety, stress, depression, loneliness, frustration, and so on and so forth, they will never do much in their lives until they decide to snap out of these negative feelings. Whatever door you choose, you can dictate your own success or failure. You can choose the opportunity door and still succeed greatly, but yet, you have lots of competition as 99% of the population will choose that same door as you. It is the same as going that extra mile in life, there is never any traffic out there as not many people are willing to drive out to the unknown. No matter which door you choose, well, minus the death door, all will depend on you how you perceive your life, how you see yourself dealing with challenges, hurt and pain, and still come out a winner. The moral of this story is that: All three doors eventually share a common path, which means that whatever door you enter from, you will face opportunity and threats, joy and sadness, challenges, hurt, pain, sorrow, depression, anger, happiness,frustration, anxiety and imminently, death. So regardless of any of your three choices, by creating your own positive thoughts and actions, you will live the life that you personally deserve. Make it the best one! The Universe always listens.
Dr. Dan Amzallag, PhD, MBA, CLC
Author/Inspirational Speaker/Life Coach