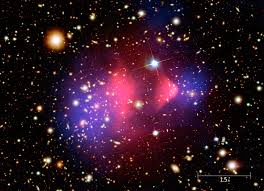 Message from the Universe: Follow both your heart and mind!
"Wherever you are drawn, go!
It's usually just me talking to you.
And the way you can be certain it's me is that both your head and your heart will agree.
"God," how I love you –
    The Universe"©Mike Dooley, http://tut.com
Your mind and heart have to always follow each other when making a major decision in life. When entering a new relationship, you can't have your heart on your sleeve as you will eventually get burnt. Your head has to also get involved as it will help you decide what is good or bad about that person. Everything has to work in sync to have a great turn-out. This is NOT a safe proof system as in some occasion, even when everything seems to be right, it ends up to not turning out the way you expected. AS no one has that power of predicting the future, we often just put ourselves out there and take a risk, but this is what life is all about. Never fear failure, as you may end up not doing anything in your life. If you fear getting your heart broken, you will never venture into a new relationship. If you hate your job and afraid of looking for a new one, you will live miserably until you decide to make a change. If you are overweight but afraid of people judging you when working out, you will never solve your weight problem.
Life is all about taking risks, but you can also minimize these risks when you use both your head and heart when making a decision.You may not get it right all of the time, but again, no one can. Put yourself out there and do not fear the possibilities of failing when you take a risk. You will face challenges and difficult mountains to climb throughout your journey in life but it is up to you to overcome these difficulties and never look back in life or regret what should have been done. You want to really enjoy your life on Earth and no matter what happens, you can also feel confident that you've tried everything to make the best thing happen.
Dr Dan Amzallag, Ph.D., MBA, CLC
Author/Inspirational Speaker, Life Coach