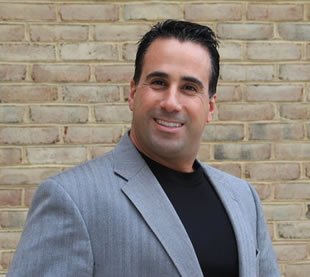 Message from the Universe: Give more but expect less
"Can you imagine living in a world, where paying too much, giving too much, and trusting too much would all inevitably make you more?
Yeah, right, that's how this whole business began.
Good thinking, "dude" –
    The Universe"©Mike Dooley, http://tut.com
Never give to others and expect more from them. Give with all your heart and never look at it as a loan. If it comes back, then that's great. Why people gets disappointed is because they lend something to someone and expect that person to give it back to you when you purposely expect it. Unfortunately, people do not work with the same principles as you do. They always look for people who are generous enough so they can feed and take more from them. This is how some people in society functions. They always look for more gullible people who will fall in their trap but will try to be as convincing as possible to show that they are victimized by society. It is really sad to see how they can keep doing this to others, and just like vampires, will keep on draining the people who can't seem to see their true colors. Once they have drained all the resources available, they move on to look for others who are as gullible as their prior victim. Not everyone is like these people. You can find honest people with good intentions that are willing to share their wealth with the right people. You just need to be careful with who you deal with. Charlatans roam in every streets in America and the rest of the world, so always stay on your guards. You can immediately know that the ones who will take advantage of you are the ones who always seem to be in a hurry to sell you something. It always fall within "this is an opportunity of a lifetime, if you miss it, you are a loser". The ones who are there to help you succeed and prosper have nothing to lose if you do not join that opportunity. You will realize yourself that it is a good one and you will move forward in due time. They won't force sale any opportunities.
We all want to live in a world where we can find honest and trustworthy people willing to do business in a very ethical and professional way. They are plenty of people like that but also more towards the one who will do you harm. Always trust your inner voice, pay attention to your surroundings, focus on what you believe is right and move forward with the right opportunity. You inner voice knows better than anyone. Never feel pressured doing the things someone else thinks is best for you. No one knows what is except yourself. You want to move towards a clear direction that will work for you in long term. You are the captain of your boat and you guide your ship to wherever you want it to go. Never feel pressured doing anything you don't want to do. If you sense something is wrong, step back, take a breather, and get the hell out of there. Never sign anything for anyone when they start showing you anger or frustration. When someone does that, they purposely know the opportunity is just a scam and feel pressured by corporate to sell something you don't need. Again, listen to that inner voice. I can promise you will never regret it.
Dr. Dan Amzallag, PhD, MBA, CLC
Author/Inspirational Speaker/Life Coach