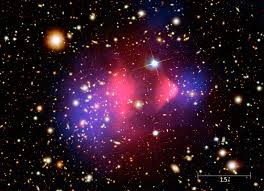 Message From the Universe: Living Every Single Moment of Your Life!
"Maybe it's just me, but I kind of thought that to be alive in a world where every single moment of every single day birds fly, dolphins twirl, flowers bloom, snow falls, waves wave, rainbows rise, and antelopes… do whatever antelopes do, would forever silence doubters, inspire dreamers, and fill one's soul with absolute rapture.
Or am I being "punked"?
The Universe"©Mike Dooley, http://tut.com
Just take the time to look at what is going on around you and admire the complexity of creation. Have you ever wondered why Earth is being the third rock from the Sun? There are other planets out there that are a carbon copy of Earth but yet, if Earth was position a quarter of a degree to the left or right, it could end up to be like all other inhabitable planets in our solar system. Why is earth the way it is? If you pay attention to the cosmic calendar, all planets experienced impacts from meteors and asteroids throughout their million of years of existence, but yet, Earth took all these cataclysmic impacts as something beneficial for our blue planet: It created life. Since we all started from the same point of singularity, we all have that same commonality, so we are all a part of this massive creation. We are all a part of the DNA of the Big Bang. Hence, our thoughts are also a part of this magical creation. We all can look at the world we see today and change its outcome base on how we perceive life around us. Why is there so much evil out there? Did our thoughts allow it to come into our mind and flourish from it?
You create your own dreams so might as well let them be as big as you possibly can. Do not be modest, as modest results will materialize. Put your energy in creative positive returns, as you will benefit from each of them. Do not fear your thoughts and dreams, as they will render very minimal results. Work on yourself and understand that you deserve the best. If others succeeded, you can as well. Stick around the people who know the secrets of success and duplicate it. I will tell you that not everything can be applied in the same exact way as opportunities present itself differently, so the outcome will never be exactly the same. However, by understanding how it all works, you will create your own path to guarantee your happiness, no matter which one it may be. We all have our own definition of happiness, and it may even be different between siblings. Also, never compare your weakness with someone else's strength. Always focus on what good things you can bring to the table, and I can guarantee you great changes that will happen sooner than later.
Dr. Dan Amzallag, Ph.D., MBA, CLC
Author/Inspirational Speaker/Life Coach