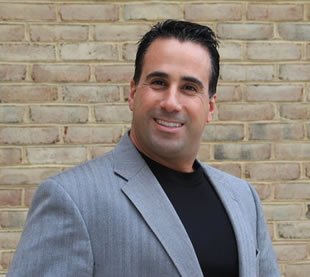 Message from the Universe: Moving through life with a purpose
"Have you ever noticed that there's really only one thing you can do to unquestionably change the scenery in your life?
Physically move through it.
To the fast lane,
    The Universe"©Mike Dooley, http://tut.com
Challenges will always be there, no matter what you do. However, by going in full force towards your goals and pushing away all obstacles in front of you like a linebacker would do in a football game, you will get to destination. The reason why dreamers do not reach their goals is because when faced with fear, they freeze and allow fear to control their emotions and behaviors. From that, they feel the need to stop on their track and re-evaluate their options before even giving their dream a chance to succeed. I am not saying to throw yourself in the mouth of the lion without thinking things over, but once you decided to move forward, go for it. You will face hurdles, difficulties, disappointments, and so much more and the road ahead will not be very pleasant. However, if it was, anyone and everyone would be able to do it and succeed. That is why success is left to ONLY the very few people that are stubborn enough to physically and mentally move through these ordeals.
Never question yourself when it comes to your capabilities as it requires a lot of your energy to do so. Focus on what you can do and leave the HOW to the universe to make things happen. Most people think about the logistic of the task to accomplish and get stuck on the HOW it will happen, not realizing that it is NOT their responsibility to think of the HOW. They can't accept the fact that their responsibility relies upon thinking about what they should do and leave the rest for the Universe to make things happen. You need to delegate these tasks to a super power who will aligned the planets just the right way for your future to materialize. There is NO secrets, ladies and gentlemen, as your role will now change path. You are embarking into a new phase of your life and it is up to you to make it more exciting, more fun and more successful.
Dr Dan Amzallag, Phd, MBA, CLC
Author/Inspirational Speaker/Life Coach