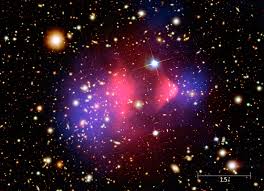 Message from the Universe: When perfection isn't a must!
"Isn't it curious how people pick others to be in their lives, at work, at home, and at play, not because they're perfect, but to have fun, learn, and grow? But then, shortly after they've done their picking, they're often unhappy because those they picked aren't perfect?
What am I missing?
    The Universe"©Mike Dooley, http://tut.com

Perfection isn't possible, and it is important, if not CRUCIAL, to start accepting this fact. People always wait for the PERFECT moment to meet someone, or the PERFECT moment to get married or the PERFECT moment to have children. That perfect moment will never happen, and if you wait for it, you may grow old and alone by the time it blesses you with its presence, and by then, it will no longer be any perfect moment. There is never a perfect moment to start a business, or to take a class to better your knowledge. There is never any perfect friends, or perfect family, or perfect anything. We just have to learn to accept others as they are, and not expect anything more. When we start expecting, we end up disappointed. As long as you do everything in your power to become better person everyday, you are getting closer to what perfection means to you.
We all have strengths AND weaknesses, as all humans on Earth. We strive to reach the level of perfection in life and get disappointed when we do not reach it. However, perfection has a different meaning for many as we all consider it as different attribute based on personal qualifications. A perfect score on a math test is 100%, but for someone who failed at math all their life and get an 80% on a test, they feel that this grade is perfect. Again, it is based on how that individual perceives it as being perfect. It is said that if you are looking to change your life for the better, you need to be around people who are better than you. If you want to become richer, you need to hang around rich people. If you want to look physically better, focus on working out with people who have a better body than you. Always aim higher if you want to get inspired to reach higher. This is how we define perfection, its always a work in progress.
Dr Dan Amzallag, Phd, MBA, CLC
Author/Inspirational Speaker/Life Coach