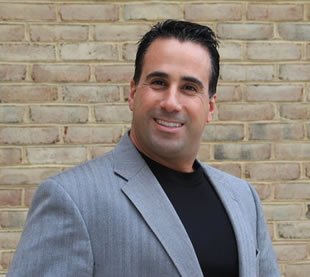 Message from the Universe: Where Overcoming Difficult Challenges is a Step Towards Success!


"Of all your lifetimes, do you know which ones you'll look back on with the fondest memories, the most pride, and the widest grin?
The ones where in spite of challenges, no matter how daunting, difficult, or painful, you pressed on.
Like a Cheshire Cat,
    The Universe"©Mike Dooley, http://tut.com
These are the moments where you can appreciate all your hard work and look back at the path you took to get to where you are today. You look out from your penthouse window on a beautiful view of the ocean, looking down at the many people walking or driving, where many haven't yet arrived to your level of success and where just a few of them are on their way up their career ladder because of the years of dedication they have put in towards their ambitions. Be fortunate enough to understand the amount of work that it took from you to really enjoy what you have today. You will always need to remember this journey, even though you may now feel like it wasn't that bad after all. We always tend to want to forget the difficult journey towards our present success because of the pain and disappointments we had to overcome. As we all know, success is a destination, but for many who have succeeded, the next question that comes through their mind is: "Now what?", "What is my next challenge?".  I do agree that we constantly need to evolve as people and we can't just settle once we have reached the level of success we expected, but to look for some other challenging opportunities to tackle. I guess we start creating a love for uncertainty, potential failure of some sort because nothing is guaranteed in life. We get somewhat addicted that we can lose it all but yet are willing to take that risk like we did in the beginning. Our ego gives us that additional push forward momentum that we wouldn't experience because of our many failures. We convince ourselves that nothing can bring us down from this point forward.
This is a great attitude to have and it is important to always work towards that feeling of immunity. It is adamant to also focus on the things you are working on to avoid any major pitfalls. Sometimes, the feeling of success can blind you and make you lose touch with yourself and what helped you get to this level of success: which is being attentive to details. It is important to never let your guard down and work diligently on maintaining this work ethic. You will face more challenges in the future but you will know how to handle them and will always learn new things as you broach difficult subjects related to your endeavors. It is easier to do the things you love doing by avoiding the tasks you hate the most. Get out of your comfort zone and be ready to confront difficult situations where you would be expected to find immediate solutions. Success comes at a high price, which includes wealth, fortune and glory. How bad do you want all that to happen? Be careful what you wish when it comes to success, because as we all know, with great powers comes great responsibilities. Are you willing to assume all of these responsibilities? You come up with your own answer and see if your answer is followed by a smile or a feeling of fear.
Dr Dan Amzallag, PhD, MBA, CLC
Author/Inspirational Speaker/Life Coach