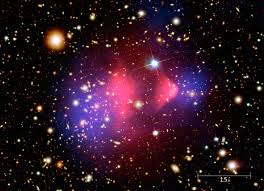 Message from the Universe: You are just a moment away from ultimate success!
"Do you have any idea how many princesses have gone unrecognized by their prince because of logic? Or how many princes have gone unrecognized by their princess because of pride?
How many dreams were dashed when the handmaiden answered the door? Or when the gatehouse was mistaken for the mansion? Or when the calm before the storm of abundance and good fortune was viewed as a sign to retreat?
Happily, we've got forever and ever. And fortunately, it's never too late to see what one's missed, remain focused on the dream instead of the hows, and move with unwavering faith.
Yeeeee-haaaaaaaaaa!!
    The Universe"©Mike Dooley, http://tut.com
The feelings of success are palpable. You may not see it, you may not be able to touch it, but it is there. Your new life is coming around soon, and it will be a life that will make you forget all your past struggles, frustrations, anxiety and so much more. These past feelings will be just be a vague memory, where you worked day in and day out to get to where you are today. Abundance is soon coming to a neighborhood near you. The bus of success is stopping right at your doorstep, knocking on your door and asking you to jump in. You can no longer ignore it, because you are the one who gave the direction to the driver to stop at your place of residence. You have now become the commander of this ship, the pilot of this massive airplane and you are flying it right through a new world of abundance where money flows as fast as the waters from Niagara Falls Canada. You are now on your way to feel and experience what the richest people on Earth are feeling. This is no longer for an exclusive elite group of people to savor wealth and abundance, because you are the creator of that group. They made it big, but you made it bigger. There is now NO end to your success. Keep on thinking positive and keep on moving forward to greater success.
Life is what you make out of it and no one else is to blame except yourself. There are no reasons why you should point fingers to him or her or anybody else as to why you failed in life. Only you can decide the outcome of your life and what is needed to get done to arrive to destination. Sometimes, you need to open your eyes and start realizing that life has NOTHING against you in particular, and it will open doors for you as long as you are willing to put in the work and effort and determination to put in the master key to unlock them. So here it is, ladies and gentlemen. The Universe is yours and all the resources available can be used at your discretion. There is no limits, no quotas, no restrictions. So what are you waiting for? Go out there and get your share, PRONTO!
Dr Dan Amzallag, PhD, MBA, CLC
Author/Inspirational Speaker/Life Coaching