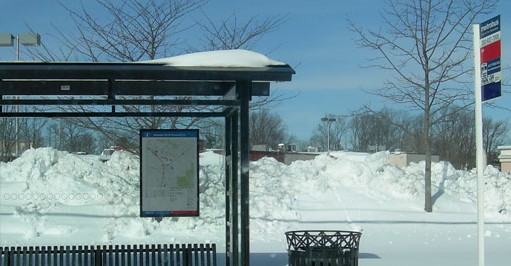 Metro Announces Service Changes for Thursday March 5
Metro announces service changes for Thursday, March in advance of a major winter storm that is expected to make travel difficult. MetroAccess service is suspended. Metrobus service will be on a Moderate Snow Plan.
In advance of the storm, service changes are expected based on current weather forecasts:
Metrobus
Metrobus service will operate on a Moderate Snow Plan. In the interest of safety, the moderate snow plan keeps buses from operating on hilly terrain, narrow streets and other problem areas. Some routes are suspended under the Moderate Snow Plan, while others operate on detours. CLICK FOR DETAILS AND MAPS
In addition, Metrobus school trips in the District of Columbia (service to DC Public Schools and Public Charter Schools) will operate unless school is cancelled.
Additional service changes may be necessary on Thursday based on weather and road conditions. All changes will be announced via MetroAlerts and posted to the Bus Alerts page at wmata.com.
MetroAccess
Due to the weather forecast and expected road conditions, all MetroAccess paratransit service will be SUSPENDED for the entire day on Thursday, March 5.
The MetroAccess call center is in the process of notifying customers with existing reservations.
Metrorail
All Metrorail stations will open at 5 a.m. with train service both above- and below-ground.
Every effort will be made to maintain rail service during the storm; however, weather-related delays are possible.
Customers are encouraged to check wmata.com before starting their trip or sign up for MetroAlerts to receive updated service information by email or text message.