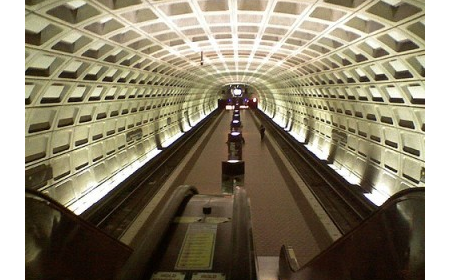 Metro to Close Two Red Line Stations for 45 Days Starting Saturday
Metro will close the Brookland and Rhode Island Ave Stations for the Red Line capital improvement project from Saturday through Labor Day.
Construction work will extend to the Silver Spring Station July 28-29, closing the Takoma Station and the Red Line platform at Fort Totten.
Red Line customers can avoid the work zone by using the Green Line between Fort Totten and Gallery Place stations. Metro will also run some Yellow Line trains to and from Greenbelt during rush hours to provide additional capacity.
Free shuttle buses will replace Red Line train service between NoMa-Gallaudet U and Fort Totten stations during the work period. Additional shuttle buses will serve Takoma and Silver Spring on the weekend of July 28-29. Free express shuttle buses will also operate between Brookland and Rhode Island Ave and the areas of Metro Center, Gallery Place and Union Station.
A dedicated bus lane along parts of Rhode Island Ave NE will provide faster bus service to and from Downtown DC.
Additional G9 MetroExtra service will operate on the dedicated bus lanes during all hours the rail system is open, seven days a week.
Metro reminds customers to allow additional travel time or consider alternate travel options if traveling to or from the affected stations.
More information and travel alternatives can be found on the upcoming track work page. For assistance customers may call Metro Customer Service at 202-637-7000.
A Major Improvement Project begins on the Red Line: no train service between NoMa-Gallaudet & Fort Totten from July 21 until Sept 3. Plan ahead by knowing your options & alternatives using the helpful info at https://t.co/oGprF3OXtK #wmata https://t.co/U2TmOmsahe

— Metro (@wmata) July 18, 2018
Metro reminds customers that Red Line capital improvement project will close two stations for 45-day starting Saturday. https://t.co/ilrRl26kk1 #wmata pic.twitter.com/PTLiTDZQQS

— Metro (@wmata) July 19, 2018