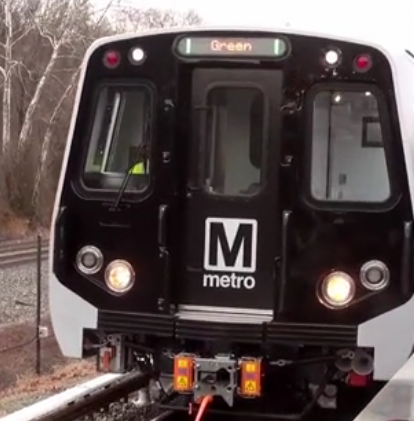 Update: Metro Cancels Emergency Vote on Free Rides for Furloughed Workers
Update (Jan. 25, 3 p.m.):
WMATA announced on twitter that the board has canceled its scheduled emergency vote that would offer free metro rides to furloughed workers.
The announcement comes after President Trump agreed to temporarily re-open the government until Feb. 15.
In light of this afternoon's White House announcement that the Federal Government will reopen, Metro's Board will not meet today to consider free rides for federal employees. #wmata

— Metro (@wmata) January 25, 2019
---
Original Post (Jan. 24):
Metro Considers Free Rides for Furloughed Workers Starting Monday
Several reports (first reported by WAMU's Tom Sherwood) say that WMATA is considering free metro rides for furloughed federal workers beginning on Monday.
According to Sherwood, WMATA board will hold an emergency vote on this measure Friday at 3 p.m.
This consideration comes after Gov. Larry Hogan announced Thursday he's been urging Metro to waive fees for furloughed workers (he also announced that MTA is waiving its fees for government workers who have to report to work without pay).
The vote also will happen a week after Paul Wiedefeld, the general manager and CEO of WMATA, told Democratic senators that the shutdown is causing Metro to lose $400,000 every day.
#Breaking. Free Metro rides for federal workers beginning Monday. WMATA board meeting at 3 pm Friday to vote emergency policy. Workers to show ID cards at disability access gates while shutdown lasts. @kojoshow @wcp

— Tom Sherwood (@tomsherwood) January 25, 2019