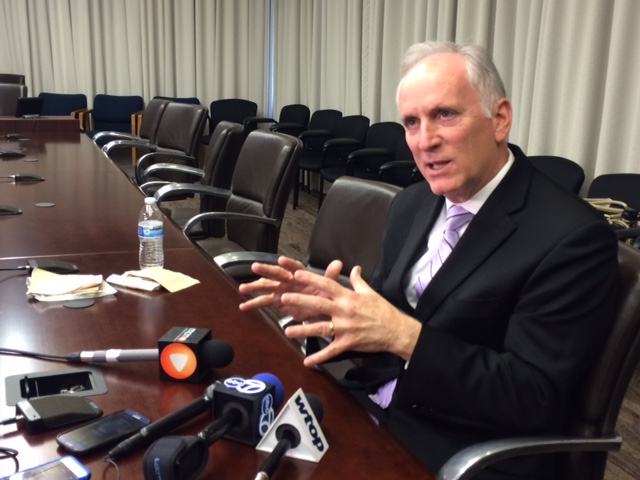 Metro GM Fields Questions from Reporters After Council Meeting (VIDEO)
Metro General Manager Paul Wiedefeld answered a few questions from reporters after a meeting with the Montgomery County Council today.
During the media briefing, he said water infiltration in the Bethesda tunnel appears to be the most significant issue on the Red Line. He also noted that there are lighting and security concerns that he plans to address along this line as well.
Watch the Q & A, below:
Metro's General Manager Paul Wiedefeld told the Montgomery County Council on Tuesday that he has no plans to close rail lines for six months to do maintenance work. "I'm not considering that extensive of a shut down anywhere," he said. That was something Council Vice President Roger Berliner was hoping to hear, after the possibility […]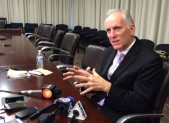 Metro General Manager Paul Wiedefeld answered a few questions from reporters after a meeting with the Montgomery County Council today. During the media briefing, he said water infiltration in the Bethesda tunnel appears to be the most significant issue on the Red Line. He also noted that there are lighting and security concerns that he […]