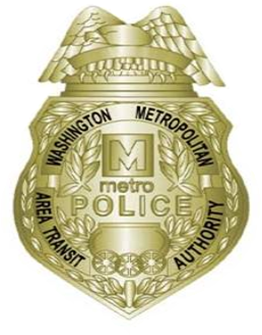 Metro Police Make Arrest in Sunday Shooting
Metro Transit Police charged an 18-year-old Seat Pleasant man in connection with Sunday afternoon's shooting of a 14-year-old aboard a Red Line train near Takoma, police said.
Metro officers arrested Jermaine Brown at a motel in Capitol Heights shortly before midnight, according to a Metro Police statement. Brown is charged with a single count of first-degree assault in Montgomery County, the statement said.
The investigation has revealed that the victim is Brown's half-brother, and detectives now believe that he was not the intended target, police said.
Instead, investigators believe that Brown was traveling with the 14-year-old when there was an altercation aboard the train involving Brown and three others, police said.
During the fight, which was captured by cameras aboard the railcar, Brown pulled a gun and fired multiple times, police said. One round struck his half-brother; two other bullets struck the railcar, police said.
The shooting occurred shortly before 3 p.m. Sunday, aboard an inbound Red Line train approaching Takoma Station. The investigation determined that the shooting occurred in Maryland, before the train crossed into the District of Columbia, police said.
An MTPD officer at Takoma rendered first aid to the victim, who was taken to a local hospital with a gunshot wound to the abdomen, police said. He remains in stable condition this morning.
After the shooting, the three other individuals involved in the fight left the train at Takoma, crossed to the opposite side of the platform and boarded a train in the opposite direction. They left the Metrorail system at Silver Spring Station a short time later, police said.
MTPD detectives are actively working to identify and locate the three persons of interest in the fight. Anyone with information on their identity or location should call the MTPD Criminal Investigations Division at 301.955.5000 or text MyMTPD (696873).
The incident remains under investigation and additional charges are possible.