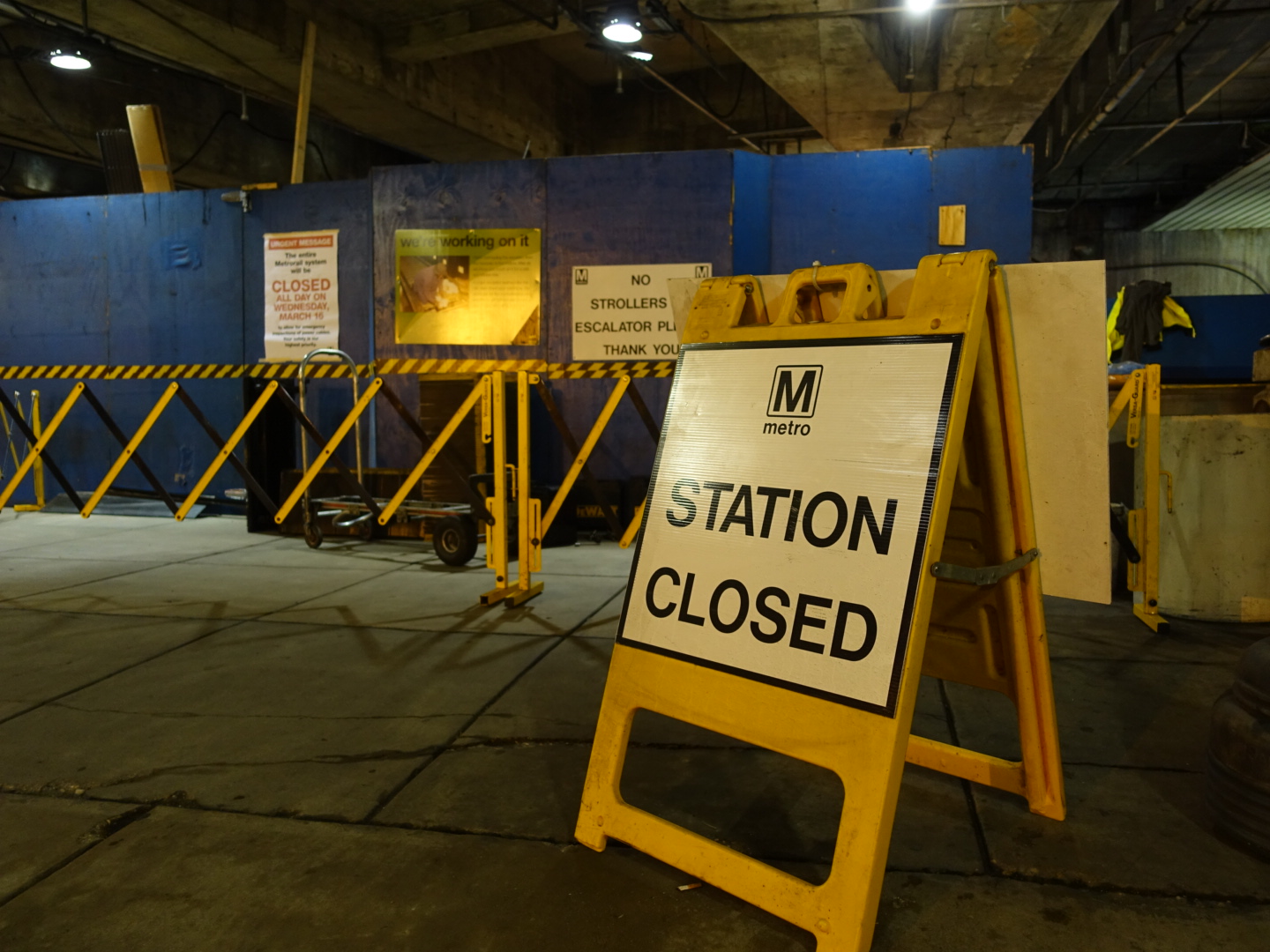 Metro Reminding Riders on Construction Plans that Could Impact Summer Commutes
Metro officials are reminding customers on improvement plans this summer that could impact your commute. Starting July 21, Metro will close Rhode Island Avenue and Brookland Metro stations on the Red Line that will continue through Sept. 3.
The structural work being done at the two stations cannot be complete with trains running on either track, so Metro and the District Department of Transportation created an alternate transportation plan to help commuters get to and from Downtown D.C.
Travel tips for Red Line customers: 
There will be no Red Line service between Fort Totten and NoMa-Gallaudet U stations. Red Line customers should transfer to Green or Yellow line trains between Fort Totten and Gallery Place to avoid the work zone. Metro will add capacity to the Green/Yellow lines to accommodate Red Line riders, including running some Yellow Line trains to/from Greenbelt. During rush hours, Red Line trains will operate every 6 minutes between Shady Grove and NoMa-Gallaudet, and every 10 minutes between Glenmont and Fort Totten.
For customers traveling to/from Brookland or Rhode Island Ave stations, free shuttle buses will provide alternate service between Fort Totten, Brookland, Rhode Island Ave, and NoMa-Gallaudet U stations. In addition, Metro will operate express shuttles between Brookland and Rhode Island Ave and the areas of Metro Center, Gallery Place and Union Station.
MetroExtra G9 will operate at all hours the rail system is open, seven days per week, connecting Rhode Island Ave with Downtown DC and other rail and bus lines.
Customers riding the Orange, Blue and Silver Lines will also be impacted for 10 days in August.  Beginning  Aug. 11, Metro crews will work to rebuild the rail infrastructure in the curve, including the installation of new rail, fasteners, and repair concrete pads that support the rails between Metro Center and Smithsonian stations.
During this construction time, Orange and Silver line trains will run only once every 20 minutes at all times of the day with single tracking in effect between McPherson Square and Smithsonian, according to a news release. The Blue Line will run only in Virginia between Franconia-Springfield and Arlington Cemetery, and customers traveling between Virginia and DC will need to use Yellow Line trains to cross the Potomac River.
This project is expected to continue until Aug. 26.
Metro reminds customers of summer improvement projects that will affect rail service. Details: https://t.co/hRw3I9rvpH #wmata

— Metro (@wmata) June 20, 2018