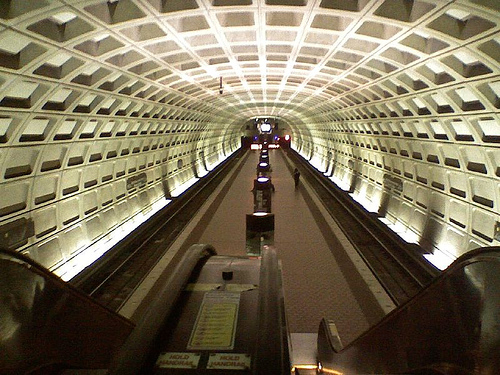 Metro Reports Drop in Crime
Metro Transit Police reported Thursday that crime had declined 14 percent compared to 2017, continuing a three-year trend. The decline was driven primarily by a 19 percent reduction in theft, including 40 percent decline in bike thefts and a 25 percent drop in theft-from-auto incidents. With 1,107 individual crimes, Metro racked up fewer serious crimes on the transit system than any year since 1999, according to the transit system.
Transit system data show robberies were down 6.2 percent for the year, and aggravated assaults declined slightly (3 percent). MTPD reported five sexual assault/rapes during the year, four of which were closed, and four incidents of arson.
Metro Transit Police Chief Ron Pavlik said tips from the public have helped close cases.
MTPD continues to use data-driven strategies to assign officers based on crime trends, which are monitored by MTPD analysts on an ongoing basis throughout the year.
In addition to uniformed and plain-clothes officers, MTPD uses high-definition cameras throughout the transit system – including aboard vehicles – to assist officers, identify suspects, and protect riders.
Metro customers can report incidents or concerns to Metro Transit Police 24 hours a day, seven days a week, by calling (202) 962-2121 or sending a text message to MyMTPD (696873). In an emergency, dial 911.