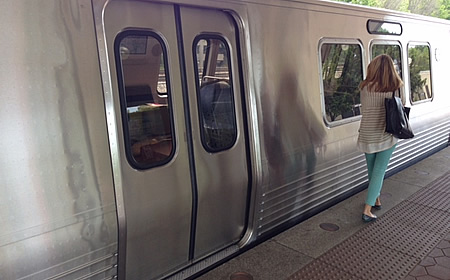 Metro to Open Two Hours Early on April 3 for Cherry Blossom Ten-Mile Run
The Washington Metropolitan Area Transit Authority (WMATA) announced that Metro is scheduled to open two hours early, at 5 a.m., on April 3 for the Credit Union Cherry Blossom Ten 10-Mile Run.
According to a Metro news release, Cherry Blossom Run participants should head to one of the following stations:
Smithsonian (Blue/Orange lines) – 0.25 miles from start
L'Enfant Plaza (Green/Yellow/Blue/Orange lines) – 0.8 miles from start
Metro Center (Red/Blue/Orange lines) – 0.9 miles from start
Archives (Green/Yellow lines) – 0.9 miles from start
Metro officials also offered the following travel tips:
To avoid lines, load your SmarTrip card with enough value for your entire roundtrip, in advance.
Reminder: Metro no longer accepts paper farecards to enter or exit the system. You can purchase a new SmarTrip card for $2 at any Metrorail station. (If you still have a paper farecard, you can transfer the value to a new SmarTrip card at most Metrorail stations or any Metro sales office. See a station manager for assistance.
The early opening of Metro is being funded through an agreement between organizers of the event. For more information, visit the Metrorail website.