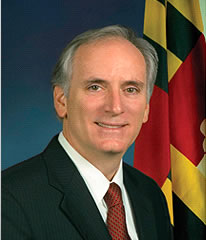 Metro's GM Unveils Maintenance Plan, Leggett Says Plan is "Necessary" (VIDEO)
Metro's General Manager Paul Wiedefeld has unveiled SafeTrack, an aggressive maintenance plan to improve Metrorail safety and restore service reliability.
Wiedefeld's SafeTrack plan includes 15 "safety surges" over the next year that should accelerate maintenance on Metro's rail system from the ballast up. By closing the system at midnight on weekends and expanding weekday maintenance opportunities, the plan addresses FTA and NTSB safety recommendations and deferred maintenance backlogs while restoring track infrastructure to good health.
According to a WMATA news release, SafeTrack accomplishes in one year, work that otherwise would take about three years to complete.
Fifteen "safety surges" are planned that will allow track crews to exponentially increase productivity and achieve safety results for customers faster. These long-duration track outages use either around-the-clock single tracking or line-segment shutdowns that will impact rush hour commutes. Metrorail riders will be encouraged to consider using alternate travel options while safety surge work is in effect on their line.
In addition, Wiedefeld announced a moratorium on early openings and late closings. Closure of the Metrorail system at midnight seven days a week will begin Friday, June 3.
"This plan is going to take some sacrifice from all of us," Wiedefeld said. "But it is clear that the current approach is not working, more aggressive action is necessary."
Following the review and consideration of traffic mitigation and alternate travel options by the Department of Transportation (DOT) agencies in the District of Columbia, Maryland and Virginia, regional law enforcement, Office of Personnel Management (OPM), Department of Homeland Security and General Services Administration (GSA), a final version of SafeTrack will be released for riders on May 16.
"Metro's safety culture change depends on support from the entire region," said Wiedefeld. "We have to begin by understanding that safety trumps inconvenience."
Watch today's news conference, below:
Montgomery County Executive Ike Leggett described the plan as "drastic" and "overdue."
"I want to commend WMATA [Washington Metropolitan Area Transit Authority] General Manager Paul Wiedefeld for his willingness to push ahead on a comprehensive plan to address much-needed safety and maintenance problems faced by Metro," said Leggett. "A serious effort to address these challenges is long overdue. This initiative is drastic, but the safety of our residents and Metro users has to be the highest priority for all of us.
"Montgomery County will work together with Metro to minimize inconveniences and difficulties resulting from this plan. I strongly believe this is necessary to bring the system up to a state of good repair. My expectation is that this sacrifice will, in the long-term, result in a stronger and safer Metro system."