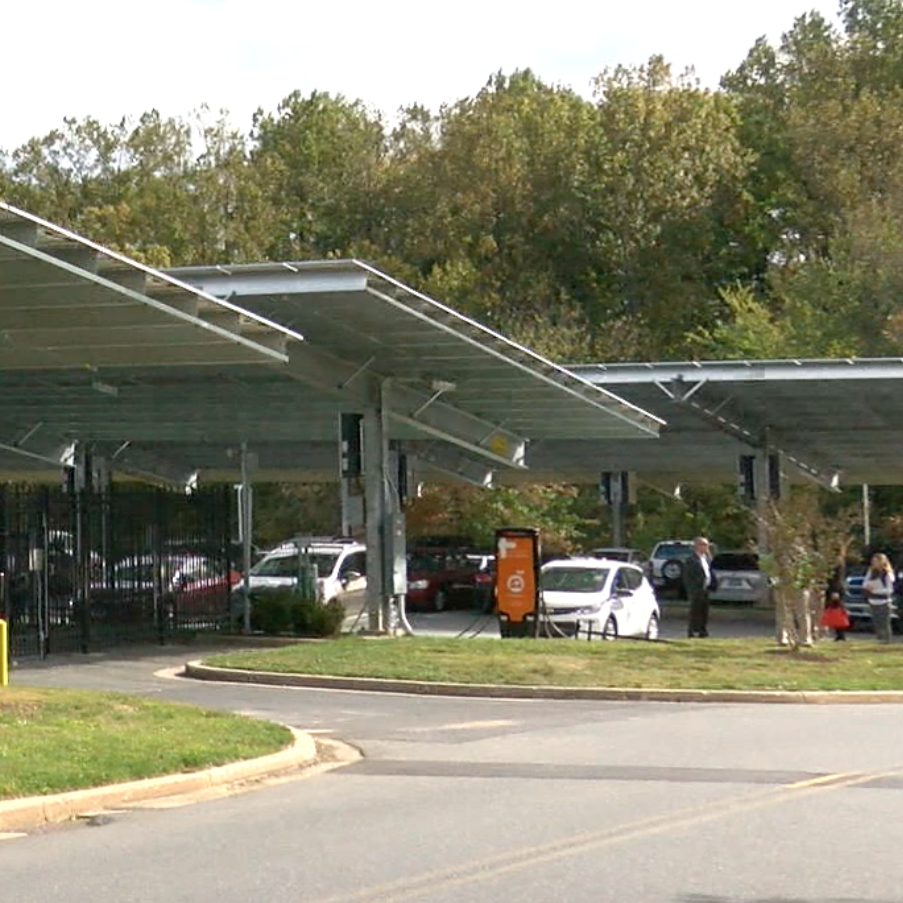 'Microgrids' Supply Power to County Installations
The county's Public Safety Headquarters in Gaithersburg and the Correctional Facility in Boyds activated two "microgrids" — clean power generation systems that permit on-site green power systems to provide electricity independent of the power grid.
In a ceremony Wednesday, county officials pulled a ceremonial plug at the Public Safety Headquarters, at 100 Edison Park Drive.
Because the microgrids operate independently from the power grid, they can provide power during catastrophic storms or major power outage.
According to the county, the project was provided through a public-private partnership with Schneider Electric and Duke Energy Renewables that required no upfront costs for the county.
As part of the partnership agreement, Duke Energy Renewables owns and operates both microgrids with the assistance of its subsidiary, REC Solar, and Schneider Electric. The two advanced microgrids will produce over 11 million kWh per year with solar and combined heat and power.
The on-site power generation at these two sites is anticipated to reduce greenhouse gas emissions equal to removing more than 1,400 cars from the road or planting 178,000 new trees.
At the Public Safety Headquarters, the solar panels serve as a canopy over the parking lot.
At the ceremony, Department of General Services Director David Dise said the microgrids had produced nearly 1200 kilowatts, sending 156 kilowatts back out to the grid.