Mikulski Condemns Trump's Proposal to Bar Muslims from Entering U.S.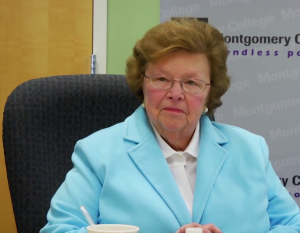 Senator Barbara Mikulski is denouncing Republican Presidential candidate Donald Trump's proposal to block Muslims from entering the United States.
"I join Americans of all faiths in denouncing Donald Trump's divisive remarks about Muslims. His plan is deeply offensive and absolutely contrary to American values," said Mikulski in a statement released today. "It also threatens America's national security and community safety. Prejudiced proposals like this play directly into the hands of terrorists by suggesting that America is anti-Muslim. We are not.
"During similar times of difficulty, our country has prevailed by banding together. Exploiting fear and tragedy to drive us apart is irresponsible and dangerous. We must come together to reject this kind of reprehensible rhetoric and policies."