Mikulski on Metro Shutdown: "I'm Frustrated That It Has Come To This"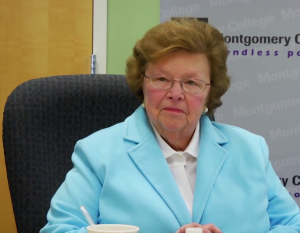 U.S. Senator Barbara Mikulski issued the following statement on WMATA's decision to shut down Metro:
"This decision is an incredible disruption to everyone who uses Metrorail. However, safety first must be a mandate. More than 700,000 people ride this system each day. For those who work on it, for those who ride it to work, to school and to worship, and for those visiting our Nation's Capital, safety must be a number one priority.
"I'm frustrated that it has come to this. It is long past time that Metro get to the bottom of ongoing safety concerns. There must be a sense of urgency, certainty and solutions that stick when it's done.
"I call upon OPM and all employers to provide flexibility to their workers so they aren't penalized for this shutdown. Their lives will be drastically interrupted. I'm sorry for the passengers and what they are going through. But I would be even more sorry if this action wasn't taken and something terrible happened.
"I look forward to working with Metro and safety experts on providing federal resources for long-term corrections that are long overdue."