Mikulski "Shocked at the Findings of the NTSB's Investigation"
U.S. Senator Barbara A. Mikulski today issued the following statement after the National Transportation Safety Board (NTSB) issued safety recommendations for the Washington Metropolitan Area Transit Authority (Metro) system following the Yellow Line smoke incident on January 12 that caused the death of one passenger, critical injuries to two passengers and the hospitalization of 84 others:
"I am shocked at the findings of the NTSB's investigation of the deadly Yellow Line smoke incident on Metro. Its findings highlight basic failures in Metro's equipment that may have contributed to the severity of the incident," Mikulski said. "The NTSB's urgent safety recommendations are critical to making sure we prevent another horrible accident on Metro and elsewhere in the country. I expect swift action and accountability from Metro in implementation of these recommendations."
Following the tragic Yellow Line incident, Mikulski convened a briefing for the National Capital Region Congressional Delegation with acting leaders of the NTSB and Metro. Following that briefing, Metro released an initial list of early-action safety items, available here. Mikulski has called on Metro to keep the public regularly updated and informed on improvements and preventive actions being taken to enhance Metro safety. She has also called for mandatory Metro safety and evacuation training for regional firefighters.
Related: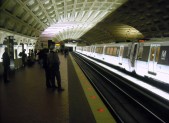 The National Transportation Safety Board today issued urgent recommendations to the Federal Transit Administration, the Washington Metropolitan Area Transit Authority and the American Public Transportation Association calling for improved ventilation procedures during smoke and fire events in tunnels. The NTSB is recommending a nationwide audit of transit agencies by the FTA to assess the state […]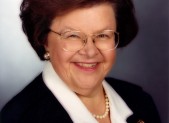 U.S. Senator Barbara A. Mikulski today issued the following statement after the National Transportation Safety Board (NTSB) issued safety recommendations for the Washington Metropolitan Area Transit Authority (Metro) system following the Yellow Line smoke incident on January 12 that caused the death of one passenger, critical injuries to two passengers and the hospitalization of 84 […]