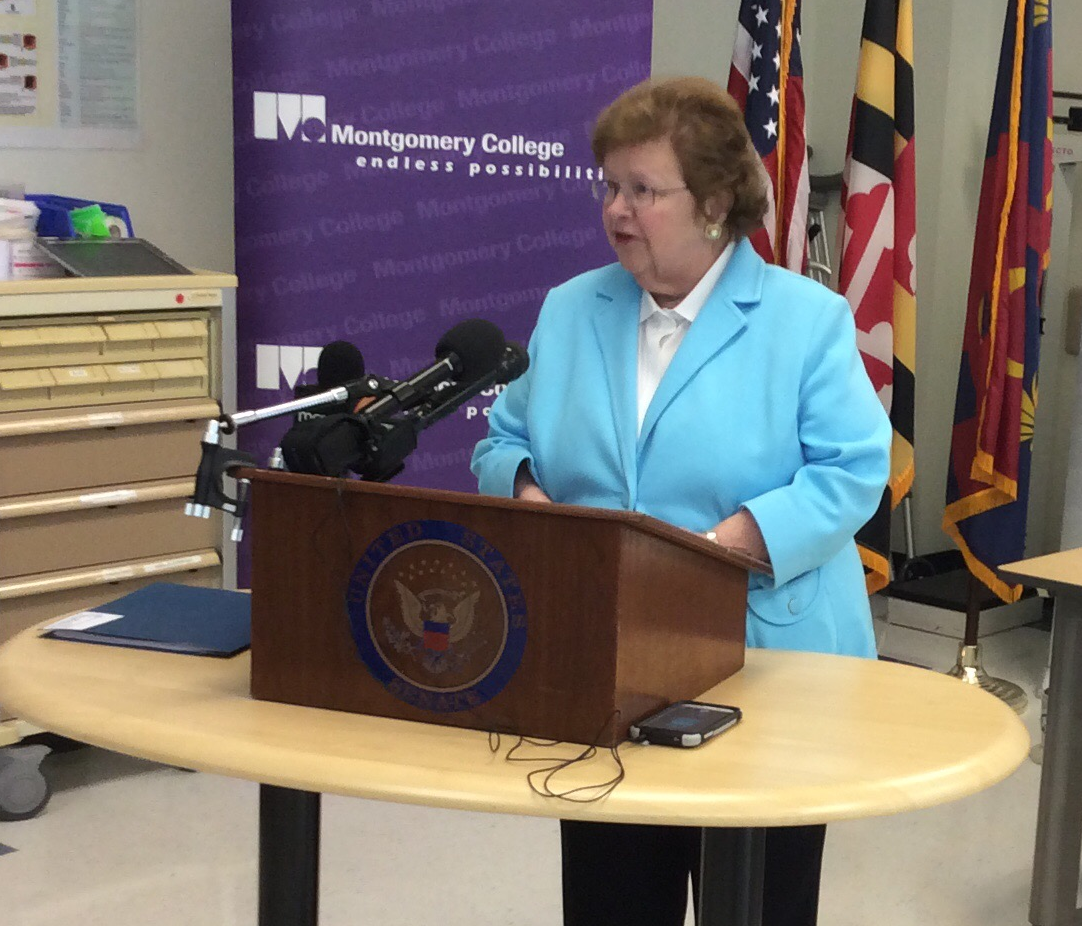 Mikulski Talks Immigration Reform During a Visit at Montgomery College (VIDEO)
Sen. Barbara Mikulski visited Montgomery College Takoma Park Silver Spring campus on Aug.11 where she announced a $1 million grant to Montgomery College to provide support services to first-year students.
When asked about students who are not only first generation to attend college, but are also DACA recipients, the Maryland senator said she believes in comprehensive immigration reform and that Congress must pass the Dream Act.
Deferred Action for Childhood Arrivals (DACA)  is an executive order signed by President Barack Obama in 2012 that allows eligible undocumented young people to have work permit and protects from deportation for two years. It does not give a path to citizenship.