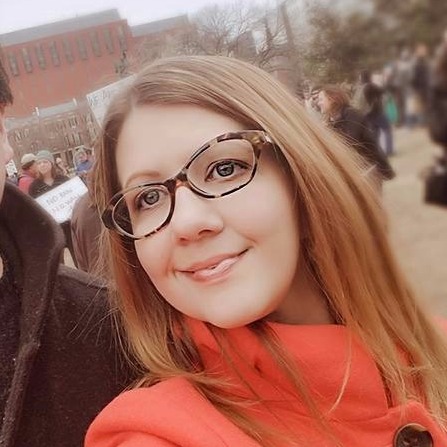 Mila Johns Running in District 18
A 32-year-old Chevy Chase Democrat says she's running for a District 18 seat in the House of Delegates because the state needs more women in elective office.
Mila Johns said she's lived in Maryland all her life, and watching Sen. Barbara Mikulski retire without a woman in the state's congressional delegation was deeply upsetting.
"She was my role model growing up," Johns said. "I'm sad there's not someone to fill that role for little girls in Maryland."
District 18 includes Chevy Chase and Kensington before arcing northwestward around Garrett Park.
The district will have at least one open seat. State Sen. Richard Madaleno is giving up his seat to run for governor. Del. Jeff Waldstreicher of Kensington is seeking his senate seat, leaving an opening in the House. Delegates Al Carr of Kensington and Ana Sol Gutierrez of Chevy Chase also represent the district. Neither has filed for re-election, according to the Maryland State Board of Elections website.
With a master's degree in Middle Eastern studies, she is an independent researcher/consultant. Before launching her campaign, she was a policy analyst at the National Consortium for the Study of Terrorism and Responses to Terrorism at the University of Maryland.
Among her main issues are health care.
"I'm appalled by the Trump administration's attempt to dismantle health care and take away people's health care," she said.
She said she found herself unexpectedly pregnant at 21 and she received help from a Medicaid-funded program.
Johns said she has been diagnosed with a genetic disorder involving connective tissue. It causes dislocations and chronic pain.
"To me it's very personal," she said.
Johns said it will be a "50-50 mix" on why people should vote for her: that she is a woman and that she's "the best candidate."
"In a state as liberal as Maryland there's something wrong when you're not fielding or electing female candidates," Johns said.
She said the House of Delegates needed more younger members and more working mothers.
Johns said her strategy is knock on the doors, telling voters what matters to her. She wants to find out what matters to them and how she can best be of service.
Johns said she favors the Purple Line, the $15-an-hour minimum wage and death with dignity legislation.
"People should have body autonomy and what to do with your body and your life. It should not involve the government," she said.
She also believes in full legalization of marijuana. She is a medical marijuana patient because of the pain from the connective tissue disorder. But the supply has yet to be delivered.
"For far too long, we've drug out this medical program," Johns said.
It also would be a source of revenue for the state, she said.